Software
Old Version of Skype 2.8.0.866 Download - OldApps for Mac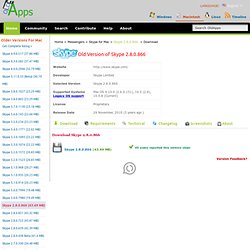 System Requirements of Skype 2.8.0.866 Mac OS X 10.3 Panther Mac OS X 10.4 Tiger (Intel) Mac OS X 10.4 Tiger (PowerPC) Mac OS X 10.5 Leopard (Intel) Mac OS X 10.5 Leopard (PowerPC) Additional Requirements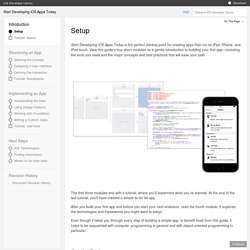 Start Developing iOS Apps Today provides the perfect starting point for iOS development. On your Mac, you can create iOS apps that run on iPad, iPhone, and iPod touch. View this guide's four short modules as a gentle introduction to building your first app—including the tools you need and the major concepts and best practices that will ease your path. The first three modules each end with a tutorial, where you'll implement what you've learned. At the end of the last tutorial, you'll have created a simple to-do list app.
We are uncovering better ways of developingsoftware by doing it and helping others do it.Through this work we have come to value: Individuals and interactions over processes and toolsWorking software over comprehensive documentationCustomer collaboration over contract negotiationResponding to change over following a plan That is, while there is value in the items onthe right, we value the items on the left more. © 2001, the above authorsthis declaration may be freely copied in any form, but only in its entirety through this notice. Twelve Principles of Agile Software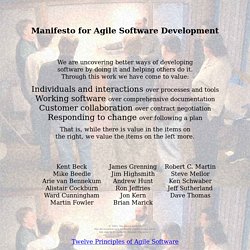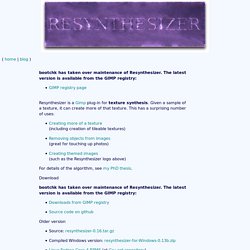 ( home | blog ) bootchk has taken over maintenance of Resynthesizer. The latest version is available from the GIMP registry: GIMP registry page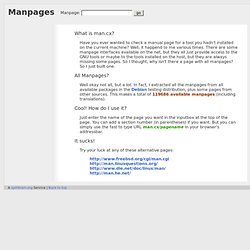 What is man.cx? Have you ever wanted to check a manual page for a tool you hadn't installed on the current machine? Well, it happend to me various times. There are some manpage interfaces available on the net, but they all just provide access to the GNU tools or maybe to the tools installed on the host, but they are always missing some pages. So I thought, why isn't there a page with all manpages?
Linux Manpages Online - man.cx manual pages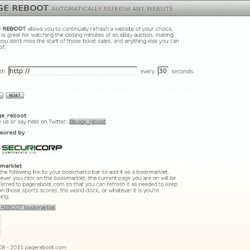 PAGE REBOOT allows you to continually refresh a website of your choice, which is great for watching the closing minutes of an eBay auction, making sure you don't miss the start of those ticket sales, and anything else you can think of. @page_reboot Follow us or say hello on Twitter: @page_reboot Sponsored by
PAGE REBOOT : automatically refresh any website
GuidesandTutorials.Net - Index to Free Guides and Tutorials