Books
Prima Pagina. The 20 Most Beautiful Bookstores in the World. [Editor's note: In celebration of the holidays, we're counting down the top 12 Flavorwire features of 2012.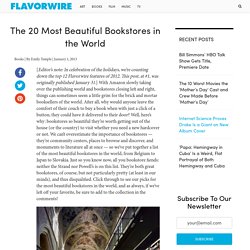 This post, at #1, was originally published January 31.] With Amazon slowly taking over the publishing world and bookstores closing left and right, things can sometimes seem a little grim for the brick and mortar booksellers of the world.
Literature. What's Hot. L'editoria dà i numeri: in Italia si sforna 1 nuovo libro ogni 7 minuti. Lo scorso anno in Italia hanno visto la luce qualcosa in più di 65.000 titoli.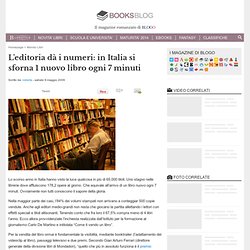 Uno stagno nelle librerie dove affluiscono 178,2 opere al giorno. Che equivale all'arrivo di un libro nuovo ogni 7 minuti. Ovviamente non tutti conoscono il sapore della gloria. Nella maggior parte dei casi, l'84% dei volumi stampati non arrivano a conteggiar 500 copie vendute. Rare Book Room. 12 Cool Visualizations to Explore Books | FlowingData. There's reading a book, and then there's looking at, exploring, and experiencing a book.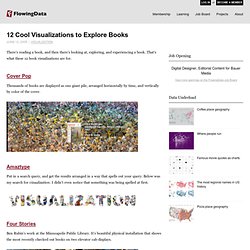 That's what these 12 book visualizations are for. Cover Pop Thousands of books are displayed as one giant pile, arranged horizontally by time, and vertically by color of the cover. Book Art All-Stars at Deeplinking. Wow, I love the "Robert The" sculpture.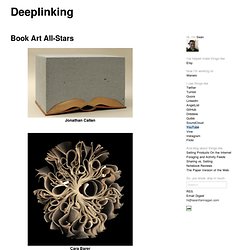 Totally Escher-inspired. Book pr0n-tacular! Especially the Cara Barer, Doug Beube, and Rober The.
---