Social
A letter to a weatherman by 4 year old- 'pretty dang sweet'
Luis von Ahn: Massive-scale online collaboration
Inside Syria: Photographs by Rodrigo Abd
AP cameraman Ahmed Bahaddou and I sneaked into Syria from Turkey, traveling with the rebels' Free Syrian Army. Our aim was to understand and cover the conflict in the country's northwest region, as well as in the hard-hit Homs neighborhood of Bab Amr, under siege for weeks by government forces.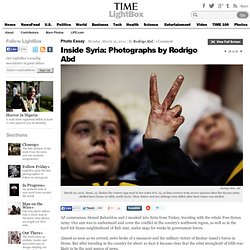 Teju Cole on American sentimentality towards Africa
Posted by Ethan on Mar 8th, 2012 in Africa | 11 comments Teju Cole, who just won a prestigious award for his novel "Open City", offers a brief essay, in Twitter form, as a reaction to Invisible Children's Kony 2012 campaign: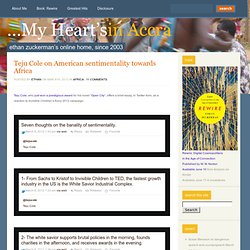 See that pink ATM-looking thing in the middle of the above photo? Look at it. LOOK AT IT!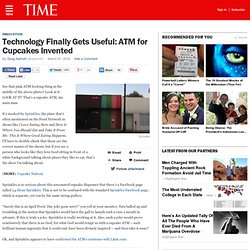 Technology Finally Gets Useful: ATM for Cupcakes Invented
The power of money
Is Your Cell Phone Making You a Jerk?
Cell phones keep us socially connected, but new research suggests they actually reduce users' social consciousness. In fact, the study showed that cell phone use was linked to more selfish behavior.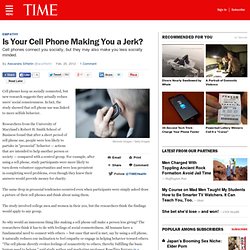 True Hero
9 February 2012Last updated at 20:03 ET By Alan Moore Author
Viewpoint: V for Vendetta and the rise of Anonymous
That's right
Original source unknown. (But the story appears to have some basis in fact.)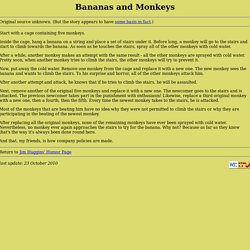 Bananas and Monkeys - StumbleUpon
Fred O'Bryant's Quote Collection - Volume 1
- StumbleUpon
Newspaper Blackout
If there's one thing Friedrich Nietzsche did well, it's obliterate feel-good beliefs people have about themselves.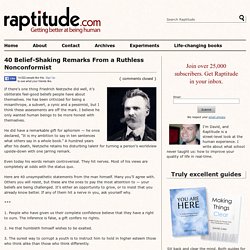 40 Belief-Shaking Remarks From a Ruthless Nonconformist | Raptitude.com - StumbleUpon
Civil Disservice - The Daily Show with Jon Stewart - 01/12