Food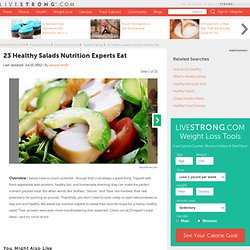 iStockPhoto.com Overview Salads have so much potential –though that's not always a good thing. Topped with fresh vegetables, lean proteins, healthy fats, and homemade dressing, they can make the perfect nutrient-packed meal. But when words like "buffalo," "bacon," and "blue" are involved, their real potential is for packing on pounds. Thankfully, you don't need to nosh solely on plain lettuce leaves to stay slim and healthy.
23 Healthy Salads Nutrition Experts Eat Slideshow
Moroccan Beef Tagine, Recipes for Meat & Poultry
Guesswhatguesswhat? Today we are revisiting my favorite recipe for my favorite soup of all time — egg drop soup! Yes, we are "revisiting" the recipe because I decided it was time to give it a little photo makeover. As often tends to be the case with food bloggers, I posted some of my longtime favorite recipes in the first year that I started blogging. And while the food was delicious, the photos were often a little less than "appetizing". And the dark and orange-looking egg drop soup photo happened to fall into that category.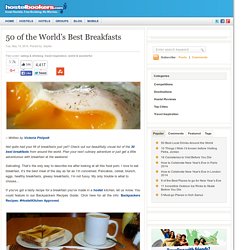 - Written by Victoria Philpott Salivating. That's the only way to describe me after looking at all this food porn. I love to eat breakfast, it's the best meal of the day as far as I'm concerned. Pancakes, cereal, brunch, eggs, healthy breakfasts, greasy breakfasts, I'm not fussy. My only trouble is what to choose…