0000pordescobrir!
O Contador de Histórias. HassleMe. Colour Book Plates. This site uses two unobtrusive cookies to store information on your computer.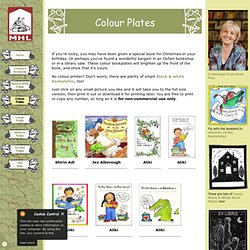 By using the site, you consent to this. One cookie is used to help you navigaste the site. The other records that you have seen this message. We do not store any personal information. To control cookies, you can adjust your browser settings or install software such as CCleaner. Versão de Impressão. Diario de un lector de tebeos. La Cárcel de Papel. Welcome to the Richard & Judy Book Club.
Webquest. WEB1 - Programa de Acompanhamento do Uso Educativo da Internet nas EB1 do distrito de Évora. Dicas para Pais e Educadores - Dicas de Educação e Informática. Ainda sem Nome. Brinque-Book. Biscuits explained. Biscuits we all love them don't we.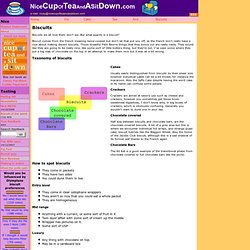 But what exactly is a biscuit? Biscuit comes from the french meaning twice-cooked but don't let that put you off, as the french don't really have a clue about making decent biscuits. Puxa Palavra com o IELT. Oficina da Borboleta Maria. Resources for School Librarians. Dandelife.com : A Social Biography Network. DN Online: Contar histórias atrás das grades. O Ministério da Saúde Adverte: contar histórias faz muito bem à Saúde. A Organização Mundial de Saúde (OMS) define saúde como "o estado de completo bem-estar físico, mental e social" e não meramente a ausência de doença.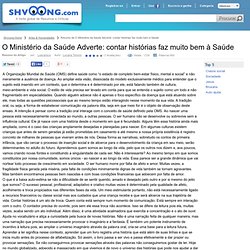 Ao ampliar esta visão, dissociada do modelo exclusivamente médico para entender que o sujeito está inserido em um contexto, que o determina e é determinado por ele, está falando também de cultura, meio-ambiente e vida social. O estilo de vida precisa ser levado em conta para que se entenda o sujeito como um todo e não fragmentado em especialidades. Quando alguém adoece não é apenas o foco específico da doença que está atuando sobre ele, mas todas as questões psicossociais que ao mesmo tempo estão interagindo nesse momento da sua vida.
A tradição oral, ou seja, a forma de estabelecer comunicação via palavra dita, seja em que meio for é o objeto de observação deste ensaio. Oficina das Cores - Descubra a Oficina das Cores. Amused Toys - Entrada. Free web application for brainstorming online.
---