Art &Architecture
Welcome to GreatBuildings, presenting one thousand selected classics of world architecture, and hundreds of their great designers, in the leading general architecture reference site. This gateway to architecture around the world and across history documents a thousand buildings and hundreds of leading architects, selected over ten years by the editors of ArchitectureWeek, with photographic images and architectural drawings, integrated maps and timelines, 3D building models, commentaries, bibliographies, web links, and more, for famous designers and structures of all kinds. For up-to-the-moment coverage of the latest buildings, designers, and ideas, GreatBuildings™ is richly cross-linked with related architecture sites, ArchitectureWeek and Archiplanet, as well as to Wikipedia and to book sources. For the latest coverage of contemporary architecture and design news, go directly to ArchitectureWeek, our professional architecture magazine.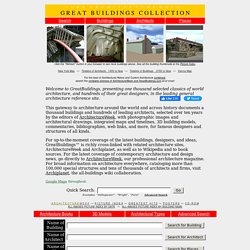 Dream Anatomy: A National Library of Medicine Exhibit
Magazine: Paper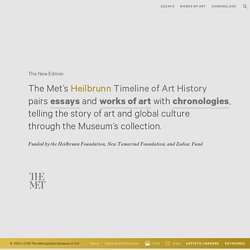 Icons (from the Greek eikones) are sacred images representing the saints, Christ, and the Virgin, as well as narrative scenes such as Christ's Crucifixion. While today the term is most closely associated with wooden panel painting, in Byzantium icons could be crafted in all media, including marble, ivory, ceramic, gemstone, precious metal, enamel, textile, fresco, and mosaic. Icons ranged in size from the miniature to the monumental. Some were suspended around the neck as pendants,...
Home
Google Image Result for http://www.spamula.net/blog/i07/jones3.j