Art
UCSD Open Studios 2011
Through energized material and conceptual production, UC San Diego's graduate students in Visual Arts channel over forty years of their department's acclaimed legacy into ever-evolving modes of intervention and image construction. These next-generation artists confront complex networks of tradition, technology, and contemporary culture, each establishing a practice with its own diverse aesthetic resonance. Celebrated throughout the region with a number of awards and museum shows, the artists tap into the most advanced critical and theoretical terrains of art today, positioning themselves at the forefront of tomorrow's visual sphere.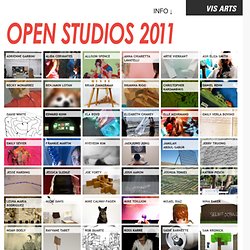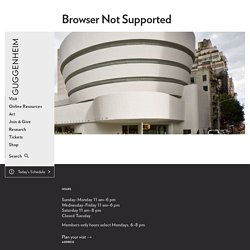 Guggenheim Go New York On View Now On View Now Special Exhibitions
Andrew Salgado
Damien Hirst's largest ever retrospective on display until January 22nd 'Relics' at ALRIWAQ Exhibition Space, Doha is the artist's first solo exhibition in the Middle East. The comprehensive survey includes both famously iconic, and previously unseen artworks. Foreground: 'Loving in a World of Desire' (1996). Background: 'The History of Pain' (1999), 'Beautiful Orange Stroke over Pink Luscious Lips Painting' (2006). Photographed by Prudence Cuming Associates © Damien Hirst and Science Ltd.
Culture