USA
Home Page | The Research Triangle Park
CAST
U.S. Universities, Alphabetic
Rising Concentration in Agricultural Input Industries Influences New Farm Technologies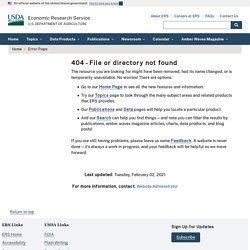 Highlights: Concentration in several global agricultural input industries has risen significantly; by 2009, the largest four firms in the crop seed, agricultural chemical, animal health, animal genetics/breeding, and farm machinery sectors accounted for more than 50 percent of global market sales in each sector.Factors influencing changes in market structure and concentration vary by industry and include market forces, the emergence of new technologies, and government policies.The largest agricultural input firms are responsible for a large and growing share of global agricultural research and development (R&D), and higher input prices paid by farmers partially reflect the higher quality of inputs created through private-sector R&D.
Insider secrets for getting help at the Apple Store Insider secrets for getting help at the Apple Store Whether you broke your iPhone or you need to learn how to edit video on your Mac, the Apple Store has services to assist. Here are tips to navigate it from a former employee. Read more → Real-time big data analytics with IMDG technology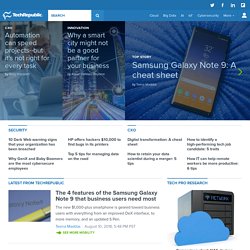 White House Task Force on High Tech Patent Issues In early June, the White House announced major steps to improve incentives for future innovation in high tech patents, a key driver of economic growth and good paying American jobs. The White House issued five executive actions and seven legislative recommendations designed to protect innovators from frivolous litigation and ensure the highest-quality patents in our system.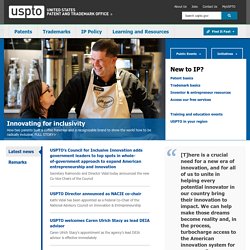 SBIR.gov
FLC Far West Region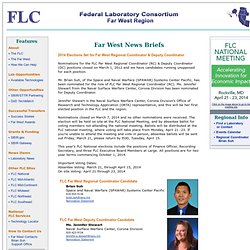 Far West News Briefs 2014 Elections Set for Far West Regional Coordinator & Deputy CoordinatorNominations for the FLC Far West Regional Coordinator (RC) & Deputy Coordinator (DC) positions closed on March 1, 2012 and we have candidates running unopposed for each position. Mr.
Mid-Continent News Briefs 2014 Elections for National FLC Officers The FLC is having 2014 elections for National Officers. The election will be held on site at the FLC National Meeting, and by absentee ballot for voting members not attending the national meeting. Ballots will be distributed at the FLC national meeting, where voting will take place from Monday, April 21 -23.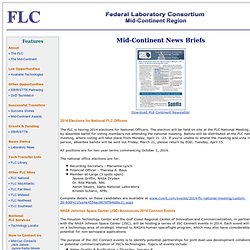 FLC Mid-Continent Region
Home | CIT - Center for Innovative Technology