Case Studies
1. Dell Outlet Dell Outlet doesn't have the time to hire an agency and develop an ad campaign.
25 Case Studies Using Twitter to Increase Business and Sales | Kyle Lacy - Social Media and Digital Marketing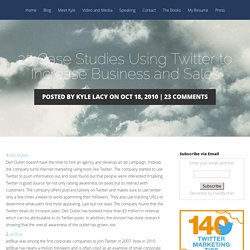 The Social PR Series is supported by " Social Media. So What ," the free online conference from Vocus that'll re-shape and re-shine your social media skills.
5 Smart Social PR Campaigns to Learn From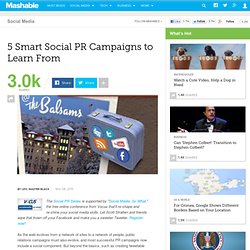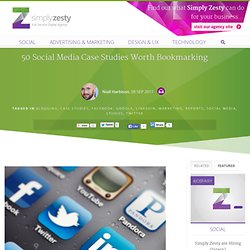 As social media evolves as sector we are starting to see some great case studies emerge around the world and we wanted to pick 50 of the best and share them here for you to enjoy.
Levi's case study