Funny
Envisioning Disney Characters in Real Life on the Behance Network
- StumbleUpon
To Do List
Horrible Cards
Brilliantly Sarcastic Responses To Completely Well-Meaning Signs
How commercial airplanes SHOULD be laid out
gift-flowchart2.png (800×1855)
C.R.A.F.T.: 20 Unique Pumpkin Ideas
sayings-23.jpg (640×479)
home-surfing.jpg (1186×873)
growing-marijuana-stealthy.jpg (530×1094)
The Most Brilliantly Obnoxious Responses To Moronic Graffiti
Take Flight on imgfave
Pete - Funny Pictures - Pete.com
Words on Pictures (Part 13) | SadAndUseless.com
21 Scathingly Witty Insults By Famous People
The Game of SMOSH We've turned all of SMOSH into a game. The Game of SMOSH. The more you play, the more you level up. The more you level up, the more cool rewards you win. …All For Free! It's completely free and easy to play.
18 'I Wasnt That Drunk!' Texts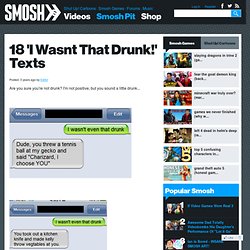 Never Be My Friend
Celebrities Who Look Like Historical People Pictures
Expectations vs. Reality (16 Pics) |
Historically Hardcore – Amazingly Awesome | Viral WTF
The Inspiration Tree: Stuff No One Told Me by Alex Noriega
Crazy Illustrations By Chow Hon Lam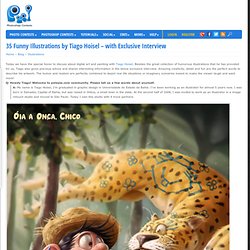 Today we have the special honor to discuss about digital art and painting with Tiago Hoisel . Besides the great collection of humorous illustrations that he has provided for us, Tiago also gives precious advice and shares interesting information in the below exclusive interview. Amazing creativity, detail and fun are the perfect words to describe his artwork. The humor and realism are perfectly combined to depict real life situations or imaginary scenarios meant to make the viewer laugh and want more!
35 Funny Illustrations by Tiago Hoisel – with Exclusive Interview
Genius Part 3 [30 Pics]
30 of the World's Greatest Wedding Cakes
Few things are more important on a wedding day (apart from both partners turning up; the ring being secure; and nobody objecting during the ceremony) than the cake. Very few weddings are without such a centrepiece. It's just a shame that so many couples opt for the same traditional, boring designs when there is so much opportunity to impress and surprise the guests.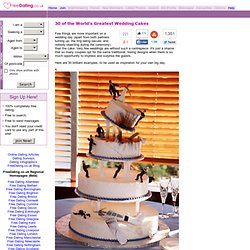 Find Out Why This Could Be The Greatest Wedding Photo Of All Time
Dear blank, please blank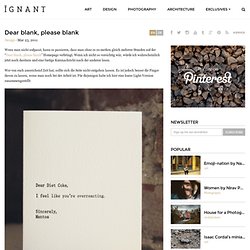 Wenn man nicht aufpasst, kann es passieren, dass man ohne es zu merken gleich mehrere Stunden auf der "Dear blank, please blank" Homepage verbringt. Wenn ich nicht so vorsichtig wär, würde ich wahrscheinlich jetzt noch dasitzen und eine lustige Kurznachricht nach der anderen lesen. Wer von euch ausreichend Zeit hat, sollte sich die Seite nicht entgehen lassen. Es ist jedoch besser die Finger davon zu lassen, wenn man noch bei der Arbeit ist.
I love old photos. I admit being a nosey photographer. As soon as I step into someone else's house, I start sniffing for them. Most of us are fascinated by their retro look but to me, it's imagining how people would feel and look like if they were to reenact them today… Two years ago, I decided to actually do this. So, with my camera, I started inviting people to go back to their future.. Pancho 1983 & 2010, Buenos Aires
BACK TO THE FUTURE : Irina Werning - Photographer
ready-for-close-up.jpg (900×648)
Dear Dad
sorrycard.png from eqcomics.com
forum.yesbutnobutyes.com/assets_c/2010/01/avatar_cam-10649.html
JPG Dump
Calvin and Hobbes Snow Art Gallery
This can't be posted too often
Three Word Phrase, by Ryan Pequin
77646_700b_v1.jpg (679×1030)