Utilities
Free Registry Defrag - Quicksys RegDefrag
Registry Defrag - Free windows registry defrag software.
CGSecurity
Glasnost: Test if your ISP is shaping your traffic
The goal of the Glasnost project is to make ISPs' traffic shaping policies transparent to their customers.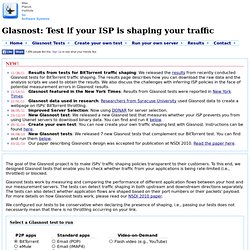 How to reinstall and restore your Windows PC in 8 easy steps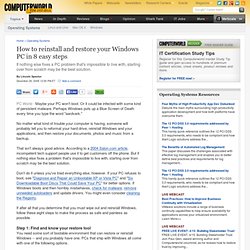 By Lincoln Spector December 26, 2008 12:00 PM ET PC World - Maybe your PC won't boot. Or it could be infected with some kind of persistent malware. Perhaps Windows puts up a Blue Screen of Death every time you type the word "aardvark."