Websites
Talk | Tag | Psychology - StumbleUpon. Paying for College Guides - SimpleTuition. The recent financial crisis has played out all over the world – and in our home as well.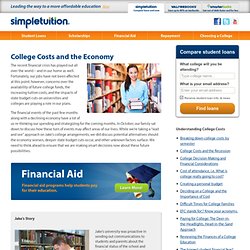 Fortunately, our jobs have not been affected at this point; however, concerns over the availability of future college funds, the increasing tuition costs, and the impacts of state budget cuts on universities and colleges are playing a role in our plans. The financial events of the past few months along with a declining economy have a lot of us re-thinking our spending and strategizing for the coming months. In October, our family sat down to discuss how these turn of events may affect areas of our lives. While we're taking a "wait and see" approach on Jake's college arrangements, we did discuss potential alternatives should the economy worsen, deeper state budget cuts occur, and other unknown factors surface. We need to think ahead to ensure that we are making smart decisions now about these future possibilities.
Your Amazing Brain - StumbleUpon. Maps - StumbleUpon. Home page Down to: 6th to 15th Centuries | 16th and 19th Centuries | 1901 to World War Two | 1946 to 21st Century The Ancient World ... index of places Aegean Region, to 300 BCE Aegean Region, 185 BCE.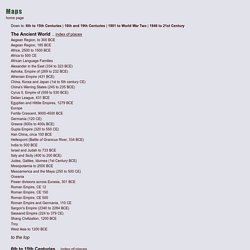 - StumbleUpon. Canoe & Kayak Magazine | Kayak Reviews, Paddling Trips, Industry News, Gear Reviews, Techniques, Photos.
---