Mobile Devices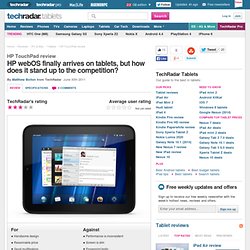 When HP bought Palm, it was widely considered to have been mostly fuelled by the desire to acquire the webOS operating system. The Pre and Pixi phones all ran the software, but after the iPad was introduced, many people had hopes that it would soon make its way to tablets. In particular, the powerful and flexible multitasking that the Pre and Pixi were capable of was what got everyone so excited.
HP TouchPad review | from TechRadar UK's expert reviews of Tablets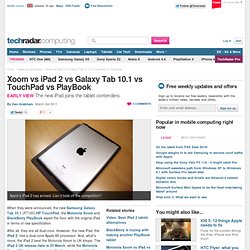 Xoom vs iPad 2 vs Galaxy Tab 10.1 vs TouchPad vs PlayBook
When they were announced, the new Samsung Galaxy Tab 10.1 (P7100),HP TouchPad, the Motorola Xoom and BlackBerry PlayBook wiped the floor with the original iPad in terms of raw specification.
If you've got yourself an iPad Air or new iPad mini, you'll want to start downloading the best iPad apps straight away. And if you already have an iPad 4 or older iPad, you might want to update it with some new apps. It's the apps that really set iOS apart from other platforms - there are far more apps available on the App Store for the iPad than any other tablet.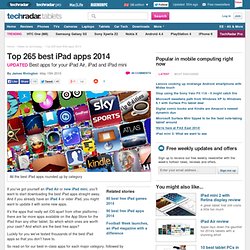 6. Art Authority Price: £6.99 Works with: iPad Like art? Then £7 is a steal for lifetime entry to this virtual art museum Brick-and-mortar museums often compete for famous artworks, making complete collections hard to come by.
10 apps for expanding your mind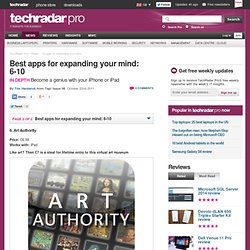 List of Educational Apps
List of Great Apps for Education: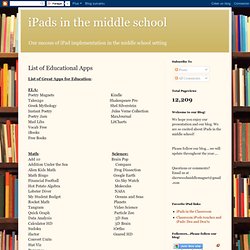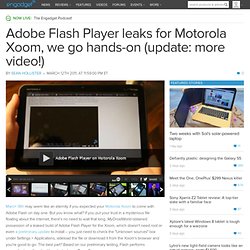 Adobe Flash Player leaks for Motorola Xoom, we go hands-on (update: more video!)
March 18th may seem like an eternity if you expected your Motorola Xoom to come with Adobe Flash on day one.
Ever since Skyfire brought Flash to the iPad with its server-side solution, we've had a feeling that others would try to emulate the experience and satisfy the general public's desire for the venerable format on Apple's tablet. iSwifter is another entrant to the space, and its app claims to allow access to any Flash content on the web -- a lofty claim indeed. Oh, and did we mention it's coming to Android versions above 2.2 as well? We've given the iPad app a brief rundown, so head past the break for a breakdown of the positives and negatives.
iPad gets Flash yet again with iSwifter app, Android version coming soon (hands-on)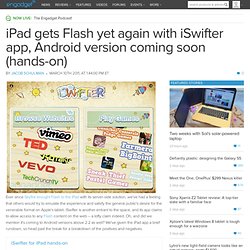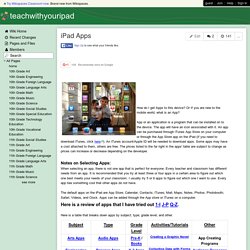 How do I get Apps to this device?