Leadership
▶ CREATIVITY & INNOVATION with Teresa Amabile
by Melissa Stewart Last year we introduced our list and loved every minute of it! Continuing our mission to , we wanted to keep the connecting (plus celebrating & supporting) going in 2013! This year we've introduced our sites – nominated by and voted on by our readers! Sites displaying the ribbons received the most votes from YOU!
Girl Crush! 25 Sites for Women Entrepreneurs and Women Business Owners to Love in 2013!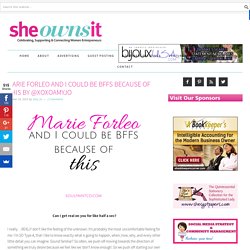 How One of Baseball's Greatest Hitters Can Teach You To Make Better Decisions
I'm incredibly excited for this opportunity to publish the below guest post from Shane Parrish of the excellent Farnam Street blog. Shane's a fellow seeker of wisdom and, like me, revels in the idea that we can call up the hard-earned wisdom of those who came before us. Farnam Street is all about mastery - following the examples of others and the teachings of the greats in order to improve make personal progress. When Shane came to me with the idea to do an original for TRB and I jumped at the chance.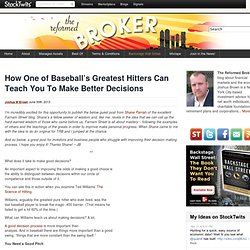 MORE THAN SOUND | Our Authors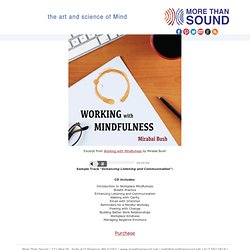 Excerpt from Working with Mindfulness by Mirabai Bush Sample Track " Enhancing Listening and Communication ": CD includes: Introduction to Workplace Mindfulness Breath Practice Enhancing Listening and Communication Walking with Clarity Email with Intention Reminders for a Mindful Workday Flowing with Change Building Better Work Relationships Workplace Kindness Managing Negative Emotions Available in CD and digital download formats
Top 10 Tips For Managing Your To Do List - Asian Efficiency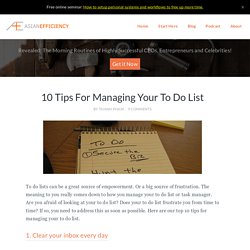 To do lists can be a great source of empowerment.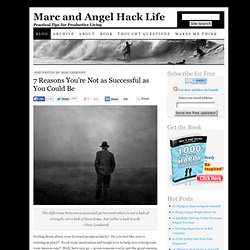 7 Reasons You're Not as Successful as You Could Be
Email The difference between a successful person and others is not a lack of strength, not a lack of knowledge, but rather a lack in will. –Vince Lombardi Feeling down about your forward progress lately?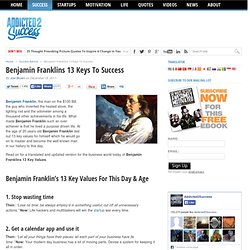 Benjamin Franklins 13 Keys To Success
Benjamin Franklin , the man on the $100 Bill, the guy who invented the heated stove, the lighting rod and the odometer among a thousand other achievements in his life.
A credo is a statement of personal belief. In a world of competing perspectives, we each represent something distinct that is born from our values and communicated through our actions. If we're not careful, the push and pull of others' opinions and divergent motives can impede our ability to listen to the voice inside. Over time, our decisions can drift away from what we believe. By writing a personal credo, we're forced to clarify our beliefs in the context of our lives.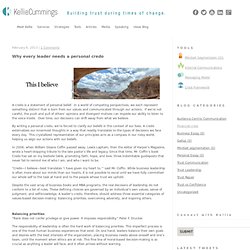 Why every leader should have a personal credo -- This I beleive
One of the great things about being a retired entrepreneur is that I get to give back to the community that helped me . I assembled this collection of free and almost free tools, class syllabi, presentations, books, lectures, videos in the hope that it can make your path as an entrepreneur or educator easier. Free: Startup Tools If you're building a startup, the Startup Tools tab on the top of this page has curated links to hundreds of startup resources. Specific links are: A list of startup tools is here Market research tools to help you figure out the size of the opportunity your startup is pursuing, are here Some of the best advice on founding and running a startup from other smart voices are here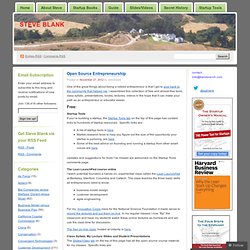 Twitter is a great platform for Entrepreneurs, Celebrities and Authors alike to share their knowledge and words of advice. So we decided to dig deep into the tweet streams of some of the worlds most interesting entrepreneurs to find their highest shared and successfully engaging words of wisdom.
20 Of The Best Entrepreneur Thoughts And Words Of Advice In 140 Characters Or Less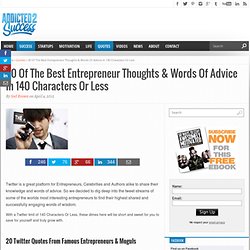 World of Business Ideas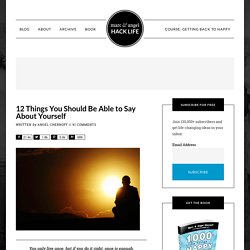 Email You only live once, but if you do it right, once is enough. - Mae West
Dr.Phil's 10 Laws For A Happy & Successful Life
Success Advice Dr.Phil's 10 Laws For A Happy & Successful Life Facebook
"Leadership arouses passion. The exercise and even the study of leadership stirs feeling because leadership engages our values." — Ronald A. Heifetz Most people in leadership positions often think about what leadership means, especially during our present circumstances.
What does leadership mean? SmartBlogs
Success Advice Videos (Video) Denzel Washington's Advice For Extreme Success Facebook Tweet Pinterest
Denzel Washington's Advice For Extreme Success
Sir Alex Ferguson , manager of iconic Manchester United , is arguably the most successful manager in the history of professional soccer. So why not write a Harvard Business School (HBS) case on his leadership style? "It's just a dream to be able to understand the drivers of his success," said HBS Professor Anita Elberse of the source of her inspiration. The case was fascinating, and then came the visit. One day earlier this fall, Ferguson arrived at HBS to help teach the class. Ferguson has led Manchester United — one of the world's biggest sports franchises — for the past 26 years.
Sir Alex leads the way
Santa is making his list and checking it twice. He's going to find out which leaders have been naughty or nice. Actually, I think any person willing to step into a position of leading and managing others deserves whatever he/she wants for Christmas! (Try selling that to your spouse or significant other and see how far it gets you!) If I were to play Santa at the office Christmas party, I'd give the following gifts to leaders: 1.
Seven Gifts for Every Leader This Christmas |
Articles
5 Traits of Leaders Who Are Ready for Social Good
The Teen Test for Your Leadership Skills
How to Create an Innovation Ecosystem - Art Markman
Apples CEO Steve Jobs Shares His 12 Rules Of Success
What 'Presence' Are You Giving This Holiday?
FISH! Philosophy :: What Is FISH!?
Top Professors on Twitter
12 Things Collaborative Leaders Do | Jesse Lyn Stoner ~ Seapoint Center
11 Books Every Leader Should Read:Updated for 2012
12 Most Lasting Skills to Develop a Leadership Bond with your Employees
12 Most Valuable Listening Skills
Playing the Part of Leader
Marshall Goldsmith Library
12 Most Inspiriting Bonsai Leadership Lessons
30 Dr. Seuss Quotes That Can Change Your Life | joyoushealth.ca
12 Most Electrifying Ways Leaders Can Unleash Employee Passion
Creating an Unlife Life | Thin Difference
When Less is More
12 Most Spectacular Ways to Make Your Communication Sparkle
The Science of Procrastination and How to Manage It, Animated
Five Ways to Develop a Partnership with Your Principal
11 Things That Make Workers Happy
LDRLB -
12 Most Profound Life Lessons I learned from Stephen Covey
How to be a Leader in a Crappy Culture
Create Your Personal Path
What Makes Successful People Successful: Research Says...
12 Most Crucial Business Lessons Learned from Battle and War |
School Leadership: Resource Roundup
Why Twitter Matters: Tomorrow's Knowledge Network
How Language Shapes Your Organization - Kevin Allen
9 Suggestions for the Welcome Back to School letter from the Principal
12 Most Surefire Ways to Lose an Argument
The 20 Essential Habits of Highly Passionate People
Decision-Making In Gordon Moore's Land
Whole Brain Thinking: Cultivate 21st Century Creativity and Leadership
gyls
Stephen Covey (1932-2012), A Model For What Human Beings Are Truly Capable Of
Before You Start Talking, Think - Boris Groysberg and Michael Slind
12 Most Inspiring Sources of Inspiration for 2012 |
- StumbleUpon
12 Most Effective Phrases Parents Can Borrow from a Professor | 12 Most
100 Ways To Show Boldness
The Hardest Question Any Leader Can Ask
12 Most Awesome "A" Attributes for Great Leaders
12 Most Bodacious "B" Behaviors of Great Leaders
12 Most Captivating "C" Characteristics of Leaders
12 Most Dazzling "D" Differentiators of Great Leaders
12 Most Exemplary "E" Embodiments of Excellent Leaders
Seven Suggestions for Teachers to Make Their School Leaders More Effective - Teacher in a Strange Land
12 Most Annoying Excuses for Mediocrity | 12 Most
YOUR VISIONARY LIFE: MANAGE
Leadership is Not a Choice
15 Ways Twitter Can Make You A Better Leader