Wordpress.Org blogging
Best Browser for WordPress Site Owners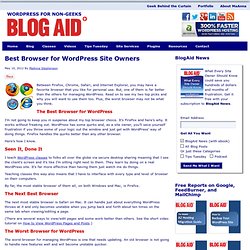 Between Firefox, Chrome, Safari, and Internet Explorer, you may have a favorite browser that you like for personal use. But, one of them is far better than the others for managing WordPress. Read on to see my two top picks and why you will want to use them too.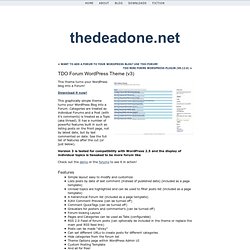 This theme turns your WordPress blog into a Forum!
TDO Forum WordPress Theme (v3) < thedeadone.net
Professional level form builder... I wodner if it can create a post from a form? by jordisunshine Jan 28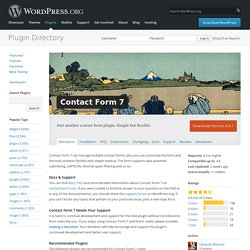 Contact Form 7 can manage multiple contact forms, plus you can customize the form and the mail contents flexibly with simple markup. The form supports Ajax-powered submitting, CAPTCHA, Akismet spam filtering and so on. Docs & Support
The UltimateIDX Presents, WP Form Creator for WordPress Form Management at its best.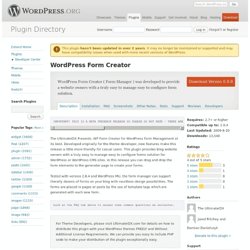 WordPress Form Creator
Inquiry Form - Serial and Government Publications Division - Ask a Librarian
This is a form using wordpress.org by jordisunshine Jan 28
Has sources of fonts... Not sure it has free ones though... by jordisunshine Jan 28
WordPress Weaver | Building better WP Websites
This is our theem as of now... by jordisunshine Jan 28