BAKNING
Death By Oreo Cupcakes. They are probably the best Oreo cakes I have ever tried.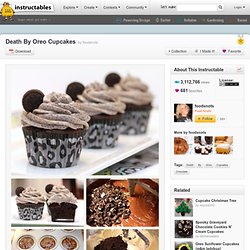 A lot of cake's that I have experimented with before are like a vanilla cake with bits of Oreo in them, which didn't really give them enough Oreo flavor. But these were a lot better. I used a dark chocolate fudge cake mix instead of just a regular chocolate cake mix, which went really well with the cookies and gave the cakes just a little more flavor. Better-Than-Crack-Brownies. I'm sorry for doing this to you.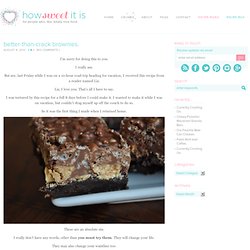 I really am. But see, last Friday while I was on a 10-hour road trip heading for vacation, I received this recipe from a reader named Liz. Liz, I love you. Web's Tastiest: Pancakes Recipes. Everyone knows that breakfast is the most important meal of the day.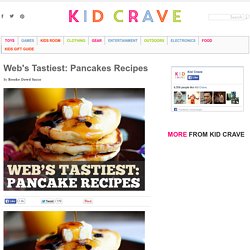 So of course you want to get off to a good, healthy start. However, anyone with kids knows that some mornings are just too special to worry about a properly balanced meal. Spending time in the kitchen as a family, whipping up something absolutely decadent and definitely too sweet, is the stuff that memories are made of. The Web's Tastiest Pancake Recipes are here to turn Saturday into Whattaday!
Deep-Dish Chocolate Chip Cookie for One & Healthy Food For Living. By Lauren Zembron, on July 20th, 2012 I know, I know… it seems as though I've been posting sweet recipe after sweet recipe (with a little something cheesy thrown in); but you see, after what seemed like a long time during which sweets were unappealing during my first trimester, (what can I say, pregnancy does some strange things to your body!)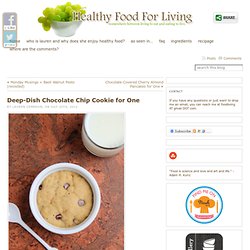 , they're apparently back with a vengeance on my appetite's menu. Sooooo if you're a sweet freak like me, all I can say about my recent recipe post pattern is: you're welcome. And if you're not?
---