Lists
30 Books I'm Glad I Read Before 30. Post written by: Marc Chernoff Email In various ways, these 30 books convey some of the philosophy of how Angel and I live our lives.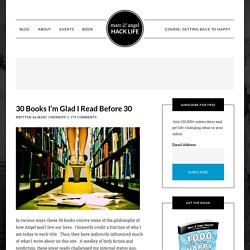 I honestly credit a fraction of who I am today to each title. Laws Of Modern Man. List of common misconceptions. This incomplete list is not intended to be exhaustive.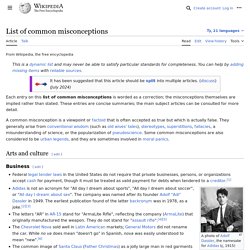 This list corrects erroneous beliefs that are currently widely held about notable topics. Each misconception and the corresponding facts have been discussed in published literature. Note that each entry is formatted as a correction; the misconceptions themselves are implied rather than stated. History Ancient to early modern history. How to Develop a Photographic Memory. Life Hacks. 14 signs that the collapse of our modern world has already begun. (NaturalNews) A lot of people believe the world as we know it is going to end on December 23, 2012.
Nonsense, I say. The far more honest answer is that the end of the world as we know it has already begun. And it doesn't mean the end of the world; it means the closing of one era and the birth of a new one. It is a transition between the ages. This particular transition, however, promises to be the most tumultuous and costly transition humankind has ever seen.
---