Pearltrees
Pearltrees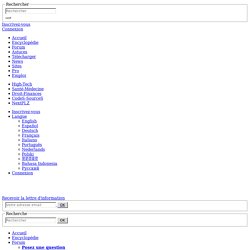 Le service de curation de contenus web « Pearltrees » est désormais disponible dans une version bêta qui apporte plusieurs améliorations fonctionnelles.
Pearltrees en maintenance, on nous prend pour des dindons ? #LOL on Twitpic
Mon backup @pearltrees #maintenance #agedepierre on Twitpic
1. Enrichissez votre mémoire web avec Facebook et Twitter !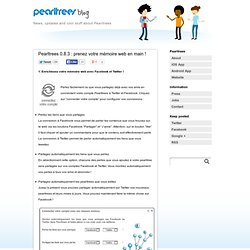 Pearltrees 0.8.3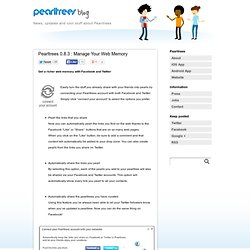 Manage your Web Memory
Get a richer web memory with Facebook and Twitter
Connaissez-vous Pearltrees ? | Graph'Imprim – Impression Offset
Si être présent sur les réseaux sociaux pour booster sa communication, être plus accessible auprès de ses clients, trouver de nouveaux partenaires, est aujourd'hui vital pour une entreprise, il n'en reste pas moins que les nombreux services existants sur le net évoluent de manière spectaculaire, en fonction des besoins et spécificités de chacun. Le partage, la divulgation, et la mise en forme de l'information se fait de manière très différente selon qu'on soit sur Twitter , Linkedin ou Facebook . Être actif sur son blog, mettre à jour ses statuts et sa timeline pour communiquer une information ne suffit pas, ou n'est pas forcément adapté.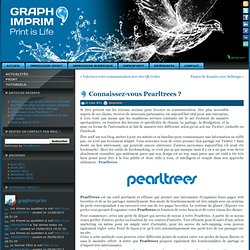 La curation est le mot à la mode en 2011. Si vous n'en avez pas encore entendu parler, cela ne va pas tarder ! Désormais on ne veille plus… on « cure » le Web.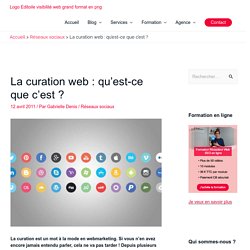 ++La curation? kesako ? | ?ditoile
TRENDS / Pearltrees, votre mémoire 2.0
Oui, toi utilisateur vorace du Web. Peut-être es-tu perdu dans tes marques-pages ?
Le site français de sélection et de partage des perles du web annonce, 15 mois après son lancement et trois mois après la sortie de ses nouvelles fonctionnalités collaboratives, le franchissement de deux caps symboliques: 100 000 éditeurs et 10 M de pages vues / mois.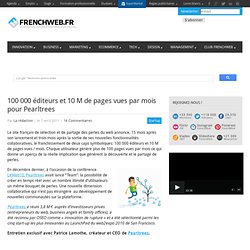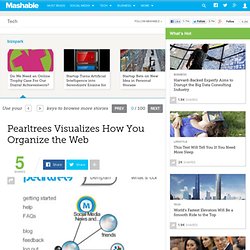 This post is part of Mashable's Spark of Genius series, which highlights a unique feature of startups.
Booktree (Pearltrees' ancestor)
first image 'booktree' in tineo and ebony finishees by kostas syrtariotis venice-based designer kostas syrtariotis presents 'booktree' at milan design week 2011 as part of the kidsroomzoom event. exactly as the name indicates, the shelf takes on the shape of a tree in which its outreaching branches climb the wall, providing space in which to store books and other small items. made from solid wood of either ash, ebony or tineo finishes, the 'booktree' can be assembled in 10 minutes and is hung to the wall, supported by only two screws. its overall dimensions measure H12 x L90 x W20 cm. booktree: the first concept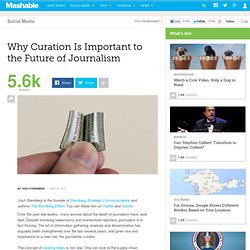 Josh Sternberg is the founder of Sternberg Strategic Communications and authors The Sternberg Effect . You can follow him on Twitter and Tumblr .