Sciphilo
Fake Science: For when the facts are too confusing. Church of the Flying Spaghetti Monster. Download Graphic Images from the Hillis/Bull Lab. Return to "Download Files" Page You are welcome to download the following graphic image of the Tree of Life for non-commercial, educational purposes: Tree of Life (~3,000 species, based on rRNA sequences) (pdf, 368 KB) (see Science, 2003, 300:1692-1697) This file can be printed as a wall poster.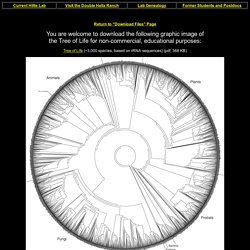 Friendly Atheist | by Hemant Mehta.
7 Habits that Will Make You Happier, Healthier & Way More Likeable. Happiness — I want it, you want it, we all want it.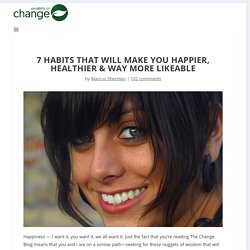 Just the fact that you're reading The Change Blog means that you and I are on a similar path—seeking for those nuggets of wisdom that will bring us more peace, joy, and personal fulfillment. After having owned a businesses for about 10 years in the swimming pool industry, a little over a year ago I commenced a new quest in life to satiate my need to teach and help as many possible to achieve their full potential. This is also why I asked Peter if I could contribute a guest post to The Change Blog. So if you're looking for 'change', if you want more joy and fulfillment out of life, here are 7 qualities that, for me, have made all the difference: 1.
Atheist Camel. Home Page. - RichardDawkins.net.
---