Sciphilo
The Holy Colander, blessed of His Noodlyness because He Boiled for Us inside it, has once again confirmed its rightful place among the Holiest of religious head garments! Aaron Williams, an Egg Harbor NJ Pastafarian and Sauced Beyond Marinated, has paid tribute to the just Licencing Laws of New Jersey and honoured Lord Glob by wearing the Holy Colander for a renewal photo. Joining Niko Alm with the desire to etch his devotion to the One True Monster in perpetuity, Aaron insisted that the Colander did not breach the Licencing Law. Despite Aaron Spreading the Truth, the Unenlightened, dedicated as they are to the Law of New Jersey, were compelled to refer this Holy Matter to the State. Here are some excerpts of Aaron's Epistles of Enlightenment to the MVC from the original South Brunswick Patch report written by Davy James: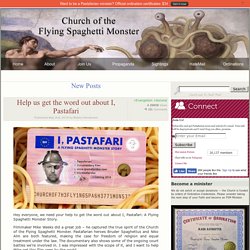 Return to "Download Files" Page You are welcome to download the following graphic image of the Tree of Life for non-commercial, educational purposes: Tree of Life (~3,000 species, based on rRNA sequences) (pdf, 368 KB) (see Science, 2003, 300:1692-1697) This file can be printed as a wall poster.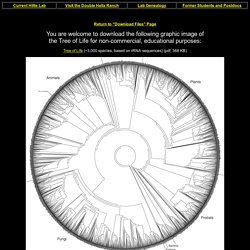 Happiness — I want it, you want it, we all want it. Just the fact that you're reading The Change Blog means that you and I are on a similar path—seeking for those nuggets of wisdom that will bring us more peace, joy, and personal fulfillment. After having owned a businesses for about 10 years in the swimming pool industry, a little over a year ago I commenced a new quest in life to satiate my need to teach and help as many possible to achieve their full potential. This is also why I asked Peter if I could contribute a guest post to The Change Blog. So if you're looking for 'change', if you want more joy and fulfillment out of life, here are 7 qualities that, for me, have made all the difference: 1.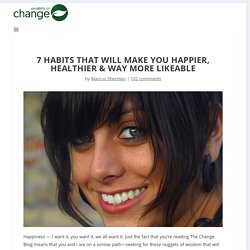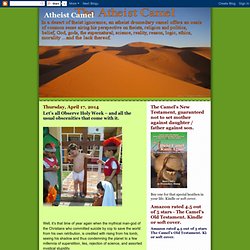 [ NOTE: The following is a "Guest Article" from Rachel Harger, a friend and atheist activist with Texas Theocracy Watch. Readers who'd like to post an article on religious subjects can send their submissions to me at atheistcamelchronicles@msn.com for consideration. ] There has been a lot of hoopla recently about American Atheists suing to keep a giant cross out of the National September 11 Museum. They want to keep the cross out of the museum because it would be a religious symbol on government property which violates the Establishment Clause of the First Amendment, but they seem to be willing to settle for being included in the museum along with Jews and Hindus who will have their religious symbols represented.
Atheist Camel
Home Page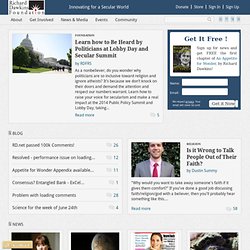 From performing blockbuster shows on the Vegas Strip to the adventures of fatherhood, from an ongoing dialogue with proselytizers of the Christian Right to the joys of sex while scuba diving, Penn Jillette's self-created Decalogue invites his reader on a journey of discovery that is equal parts wise and wisecracking. God, No! is a roller coaster of exploration as Penn shows that doubt, skepticism, and wonder—all signs of...