Sciphilo
The Holy Colander, blessed of His Noodlyness because He Boiled for Us inside it, has once again confirmed its rightful place among the Holiest of religious head garments! Aaron Williams, an Egg Harbor NJ Pastafarian and Sauced Beyond Marinated, has paid tribute to the just Licencing Laws of New Jersey and honoured Lord Glob by wearing the Holy Colander for a renewal photo. Joining Niko Alm with the desire to etch his devotion to the One True Monster in perpetuity, Aaron insisted that the Colander did not breach the Licencing Law. Despite Aaron Spreading the Truth, the Unenlightened, dedicated as they are to the Law of New Jersey, were compelled to refer this Holy Matter to the State. Here are some excerpts of Aaron's Epistles of Enlightenment to the MVC from the original South Brunswick Patch report written by Davy James: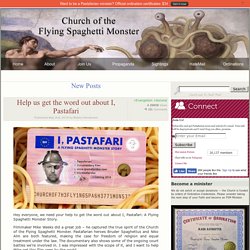 Return to "Download Files" Page You are welcome to download the following graphic image of the Tree of Life for non-commercial, educational purposes: Tree of Life (~3,000 species, based on rRNA sequences) (pdf, 368 KB) (see Science, 2003, 300:1692-1697) This file can be printed as a wall poster.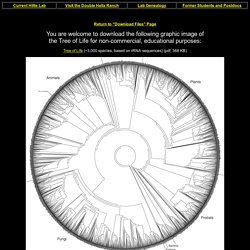 Photo by Mr. Theklan By Marcus Sheridan Happiness — I want it, you want it, we all want it. Just the fact that you're reading The Change Blog means that you and I are on a similar path—seeking for those nuggets of wisdom that will bring us more peace, joy, and personal fulfillment. After having owned a businesses for about 10 years in the swimming pool industry, a little over a year ago I commenced a new quest in life to satiate my need to teach and help as many possible to achieve their full potential.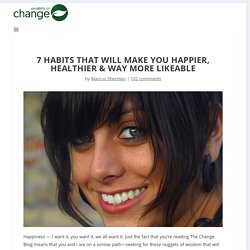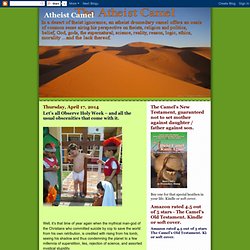 Fox News seems to have a fetish. Not content with their annual imagined "war on Xmas", now they are "gifting" atheists with reasons God exists...so that we may better see the light and come to Jesus. http://www.foxnews.com/opinion/2013/12/13/christmas-gift-for-atheists-five-reasons-why-god-exists/ What's behind their and the Right's bizarre obsession with atheists?
Atheist Camel
Home Page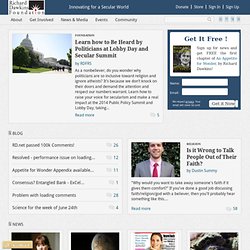 So ends the first chapter of this brilliantly readable counterfactual novel, reminding us that America's Christian fundamentalists have been consistently clear about their vision for a "Christian Nation" and dead serious about acquiring the political power to achieve it. When President McCain dies and Sarah Palin becomes president, the reader, along with the nation, stumbles down a terrifyingly credible path toward theocracy,...