Photography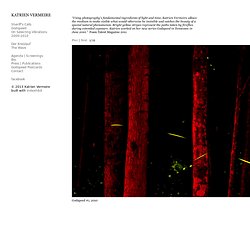 "Using photography's fundamental ingredients of light and time, Katrien Vermeire allows the medium to make visible what would otherwise be invisible and catches the beauty of a special natural phenomenon. Bright yellow stripes represent the paths taken by fireflies during extended exposure. Katrien worked on her new series Godspeed in Tennessee in June 2010." Foam Talent Magazine 2011 Godspeed #1, 2010
Godspeed : Katrien Vermeire
.:Capricious Magazine:.
Startsida - Fotografiska - En världsplats för fotografi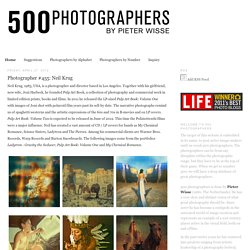 I have just arrived in Portland, Oregon where I am invited to review portfolio's in the next four days at the PhotoLucida Portfolio Reviews. Already I have had the pleasure to meet several photographers that are on this website. After the intense four days of reviewing I will be heading to Los Angeles. Mopla (Month of Photography Los Angeles) invited me to create a special projection to be shown on April 25 and 27, which is also the closing night party. I have chosen the theme Sublime & Divine; A Painter's Eye.