Inspiration
Pearls. Sketchbook. A u d r e y * k a w a s a k i. Creative Truths. Creative Truths Nice series called Creative Truths by Shirley-Ann Dick. 28th of September 2010 Probably Related Commands Alive Objects Series.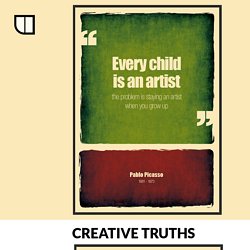 Welcome to Alex Powers' Website. BenHeine.com. Watercolour : Stina Persson. Marion Bolognesi | Eyes. Russ Mills - Works - <Page 1 of 6> Indiesart .com Daily illustrations and graphic stuff for alternative art lovers Russ Mills<< Back to artist's profile Works <Page 1 of 6>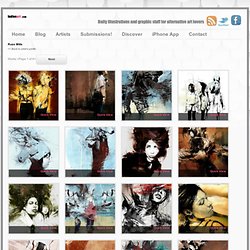 Find quotes about anything and everything. 278095.jpg (JPEG Image, 616×848 pixels) 50 Ultra Realistic Female Portrait Drawings. Technology brings more and more talented artists to the surface, who create astonishing digitally manipulated images on every possible theme, illustrating everything that you could possibly imagine.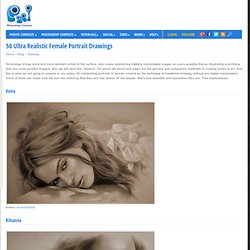 But, we still have the "classics", for whom the pencil and paper are the genuine and compulsory materials in creating works of art. And this is what we are going to present to you today. 50 outstanding portraits of women created by the technique of traditional drawing, without any digital manipulation. Some of them can easily trick the eye into believing that they are real photos of real people, that's how beautiful and expressive they are. True masterpieces. Derek Gores. Tumblr_l7a33iPOc31qd9bng.jpg (JPEG Image, 600×796 pixels) Niu » The Art of Öncü Türkmen aka bboypion. 90 Incredible Drawings and Pencil Illustrations. Photomanipulation Max Sauco (Internet magazine ETODAY) Макс Сауко с 1998 года работает в технике концептуально-сюрреалистической фотоманипуляции.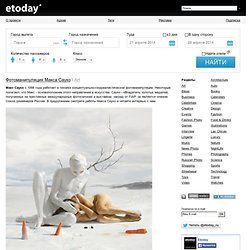 Некоторые полагают, что Макс - основоположник этого направления в искусстве. Сауко - обладатель золотых медалей, полученных на престижных международных фотосалонах и выставках, наград от FIAP, он является членом Союза дизайнеров России. В продолжении смотрите работы Макса Сауко и читайте интервью с ним. Quotes Tagged As Life. Hisdarknostalgia.com. Vibrant Knife Painting. Unique and colorful portraits by Françoise Nielly « Blog of Francesco Mugnai. Charmaine olivia (mizenscen: 'Alice in Wonderland", 1915....)
---