Inspiration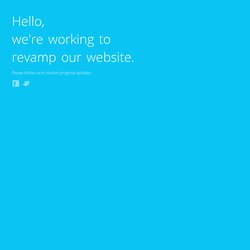 creatiu Trends in Visual Arts The Best Way To Be Up-To-Date In Visual Arts Sit back and relax, we find for you the latest trends in motion and web design. Web design, photography, motion graphics, 3D animation, post production, visual effects, shorts, demoreels and more.
Cool Sites, Cool Videos, Design Schools, Trends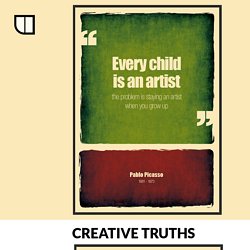 Creative Truths Nice series called Creative Truths by Shirley-Ann Dick .
Welcome to Alex Powers' Website
Beautiful Losers
Marion Bolognesi | Eyes
Indies art .com Daily illustrations and graphic stuff for alternative art lovers Russ Mills << Back to artist's profile Works <Page 1 of 6>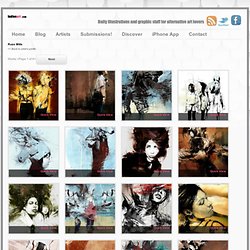 278095.jpg (JPEG Image, 616×848 pixels)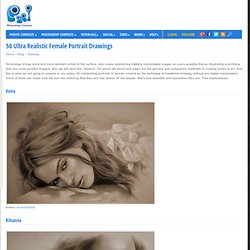 Technology brings more and more talented artists to the surface, who create astonishing digitally manipulated images on every possible theme, illustrating everything that you could possibly imagine.
Alyson Shotz by okmarzo March 31, 2013 Alyson Shotz is a contemporary sculptor and installation artist based out of Brooklyn, New York. The R.I.S.D. alumni has been featured at the Guggenheim in New York, Atlanta's High Museum, Storm King and Socrates Sculpture Parks, and Louis Vuitton in Kobe, Japan. http://derekeller.com/alysonshotz_work.html View More…
tumblr_l7a33iPOc31qd9bng.jpg (JPEG Image, 600×796 pixels)
niu » The Art of Öncü Türkmen aka bboypion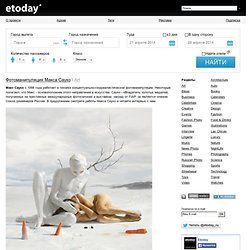 Макс Сауко с 1998 года работает в технике концептуально-сюрреалистической фотоманипуляции. Некоторые полагают, что Макс - основоположник этого направления в искусстве. Сауко - обладатель золотых медалей, полученных на престижных международных фотосалонах и выставках, наград от FIAP, он является членом Союза дизайнеров России. В продолжении смотрите работы Макса Сауко и читайте интервью с ним.
Photomanipulation Max Sauco (Internet magazine ETODAY)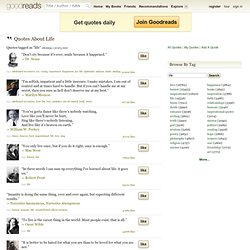 "Life is an opportunity, benefit from it. Life is beauty, admire it. Life is a dream, realize it. Life is a challenge, meet it. Life is a duty, complete it.
hisdarknostalgia.com
Unique and colorful portraits by Françoise Nielly « Blog of Francesco Mugnai
charmaine olivia (mizenscen: 'Alice in Wonderland", 1915....)