Vivian Maier
To Deepen the Mystery: The Self-Portaits of Vivian Maier
Diane Arbus said, "A photograph is a secret about a secret. The more it tells you, the less you know." The odyssey of Vivian Maier is proving to be further proof of this.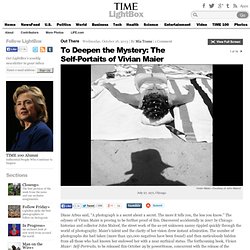 The photography of Vivian Maier - in pictures | Art and design | The Observer
Vivian Maier's extraordinary photographs of Chicago - feature | Art and design | The Observer
The story of Vivian Maier is so incredible that the man who discovered her says: "If you made this up for Hollywood it would be like, 'Oh, come on, that's too hard to believe.' She is," he adds, "the most riveting person I have ever encountered." This is 29-year-old John Maloof, a former estate agent from Chicago who has devoted the last four years to unravelling Maier's story.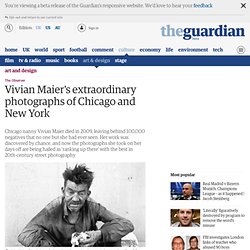 "Inventing Vivian Maier" by Abigail Solomon-Godeau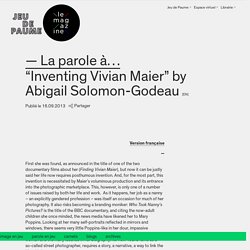 Version française First she was found, as announced in the title of one of the two documentary films about her (Finding Vivian Maier), but now it can be justly said her life now requires posthumous invention.
We hope you've enjoyed your 10 free articles this month.
New doc exposes photo-snapping nanny Vivian Maier
The Secret City of Vivian Maier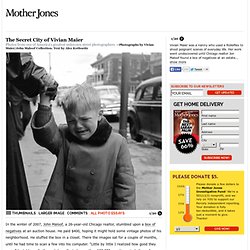 In the winter of 2007, John Maloof, a 26-year-old Chicago realtor, stumbled upon a box of negatives at an auction house. He paid $400, hoping it might hold some vintage photos of his neighborhood.
The Best Street Photographer You've Never Heard Of
Vivian Maier/John Maloof Collection See more of Vivian Maier's street photography. IT'S IMPOSSIBLE TO TAKE measure of Vivian Maier's photos without taking stock of her story.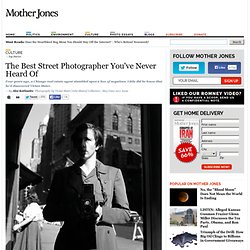 Finding Vivian Maier - Official Movie Trailer
VIVIAN MAIER: "STREET PHOTOGRAPHS"
The Still Unfolding Legend of Vivian Maier
Vivian Maier's Muse
powerHouse Books, 2011. $39.95 Foreword by Geoff Dyer.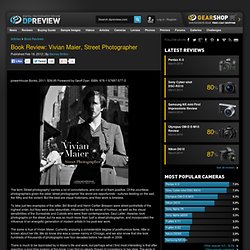 Book Review: Vivian Maier, Street Photographer
Photos From Jeff Goldstein's Vivian Maier Collection
In pictures: Vivian Maier's street photography
The undiscovered street photography of Vivian Maier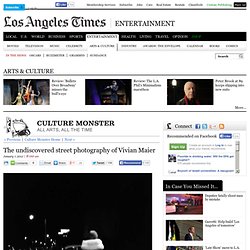 In 2007, Chicago Realtor John Maloof paid $400 at an auction for a storage locker filled with rolls of undeveloped film.
Vivian Maier | The Nanny's Secret | By William Meyers
Pirkle Jones' 100th Birthday
Vivian Maier - Lumiere Announcement | Lumiere Fine Art Photography Gallery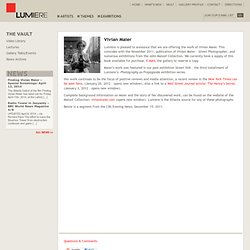 John Edwin Mason: Documentary, Motorsports, Photo History