Silly Stuff
14 September 2013Last updated at 19:43 ET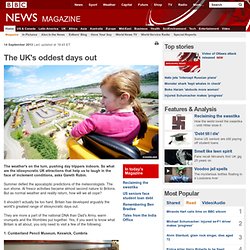 The UK's oddest days out
10 Lifehacks from 100 Years Ago | Mental Floss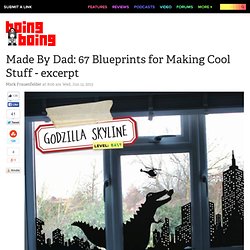 Made By Dad: 67 Blueprints for Making Cool Stuff - excerpt
Scott Bedford is creative director at an ad agency in London and for the past several years has been writing and illustrating a how-to column of kid-friendly projects for MAKE.
The Meta Picture
About Ultimate Insult Man refers to a video clip featuring a game show host viciously berating a contestant for answering a question incorrectly. The scene is often referenced or embedded in discussion forums to incite other users, as well as being featured as a reaction clip in several YouTube remix videos. Origin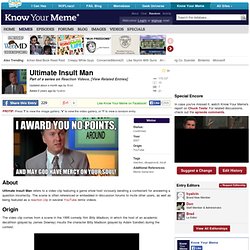 Ultimate Insult Man
May God Have Mercy On Your Soul
Awesome Milk Trick
The Generic House episode [[image:|245px|center|]] Airdate Every day if you have extended cable Episode Number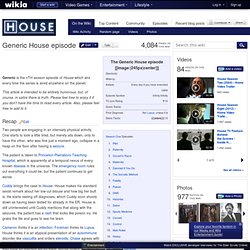 Generic House episode
Mo Farah Running Away From Things
The Impossible Knot - Video
If you wear dress shoes regularly, buy good ones. Two pairs, one black and one brown, should be able to get you by in almost any situation. Make sure they are good quality; real leather with a sturdy sole (not rubber). Learn how to polish and care for them.
Man Knowledge #3,135
Falling Dominoes Game | Coca-Cola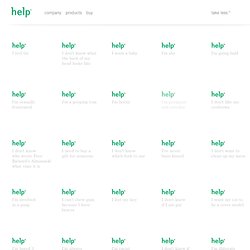 I don't know what the back of my head looks like I don't know who wrote Poor Richard's Almanack/what time it is I need to buy a gift for someone I don't know which fork to use I don't want to clean up my mess I can't chew gum because I have braces
We've already showed you a bunch of cool ideas showing how you can hang your photos and art in creative ways. Now we're going to be more specific and show how you can organize family photos on your walls. In this gallery you'll find more than enough inspiration to make your own family photo display. Photos on walls are always great because they bring up memories and make these walls less boring so don't hesitate to try that out. DIY Natural Wood Photo Display (via pinterest)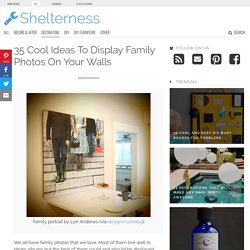 The official Dilbert website with Scott Adams color comic strips, animation, mashups and more!