Tips and Tutorials
Write to Done | Unmissable articles on writing. Lorelle on WordPress. Top 50 Wordpress Tutorials. As a web developer, you can broaden your potential client base and add value for existing clients by listing 'Wordpress' as an area of expertise.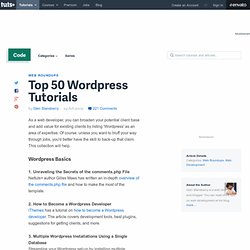 Of course, unless you want to bluff your way through jobs, you'd better have the skill to back-up that claim. This collection will help. Customize your Blogger Template. If you are using one of Blogger's new templates, you'll notice an "Attribution" widget which appears at the very bottom of your site.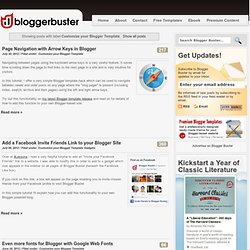 This will contain details of the template designer, a "Powered by Blogger" statement, and possibly attribution for any background images you've added through the Template Designer. We can add copyright information to this gadget by editing through the Layout page in our dashboard, but by default are unable to change it's position or remove it. For various reasons, you may want to remove this gadget from your Blogger layout. For example, if you have highly customized your template so it looks nothing like the original design on which it is based, or you would prefer visitors not to know that your site is operated using Blogger's free service.
How to Blog: Blogging Tips for Beginners. Blogging Tips - Blogging Guides, News, Tips, Resources.
---