Tips and Tutorials
Time to confess: I'm a closet novelist. For the last six years, I've been sitting on a great plot, but I find the idea of writing a novel daunting. A few days ago, my best friend said to me, "You should write your novel this year. You know, the one where the young woman is in a bus in Rio de Janeiro, and she suddenly hears…" "You remember the story? But I told you about it six years ago!"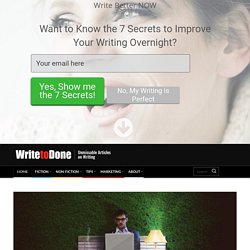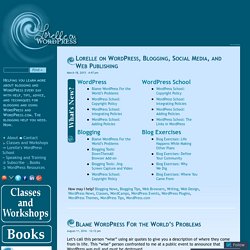 In the October issue of The Christian Science Monitor, I found this from John Yemma, Monitor Editor: Why we dig, and what we may findSometimes a portal opens into the world of legend. A stone is rolled away from an Egyptian tomb revealing a 3,300 year old Pharaoh's power and wealth.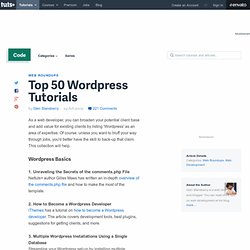 As a web developer, you can broaden your potential client base and add value for existing clients by listing 'Wordpress' as an area of expertise. Of course, unless you want to bluff your way through jobs, you'd better have the skill to back-up that claim. This collection will help.
Customize your Blogger Template
If you are using one of Blogger's new templates, you'll notice an "Attribution" widget which appears at the very bottom of your site. This will contain details of the template designer, a "Powered by Blogger" statement, and possibly attribution for any background images you've added through the Template Designer. We can add copyright information to this gadget by editing through the Layout page in our dashboard, but by default are unable to change it's position or remove it. For various reasons, you may want to remove this gadget from your Blogger layout. For example, if you have highly customized your template so it looks nothing like the original design on which it is based, or you would prefer visitors not to know that your site is operated using Blogger's free service.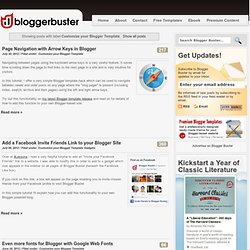 Meet Darren Rowse of ProBlogger.net 25 Jan 2014 Darren Rowse of Problogger.net really needs no introduction, but I am apt to give you a short one anyway! If you've ever done any research online about wordpress or blogging, you've most likely come across Problogger.net, which is one of the world's most popular blogs and ultimate resources for everything blogging.