Photos & Photography
sweet earth photographics
White balance (WB) is the process of removing unrealistic color casts, so that objects which appear white in person are rendered white in your photo. Proper camera white balance has to take into account the "color temperature" of a light source, which refers to the relative warmth or coolness of white light. Our eyes are very good at judging what is white under different light sources, but digital cameras often have great difficulty with auto white balance (AWB) — and can create unsightly blue, orange, or even green color casts. Understanding digital white balance can help you avoid these color casts, thereby improving your photos under a wider range of lighting conditions.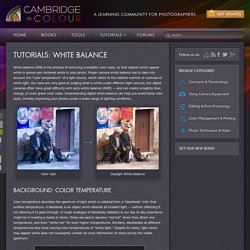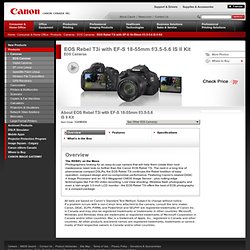 EOS Rebel T3i with EF-S 18-55mm f/3.5-5.6 IS Kit - Canon Canada Inc.
Features 18.0 Megapixel CMOS (APS-C) sensor and DIGIC 4 Image Processor for high image quality and speed. EF-S 18-55mm f/3.5-5.6 IS USM Lens ISO 100 - 6400 (expandable to 12800) for shooting from bright to dim light. Improved EOS Full HD Movie mode with manual exposure control, expanded recording [1920 x 1080 Full HD video at frame rates of 30 (29.97), 24 (23.976) and 25.0 frames per second] with new Movie Digital zoom and Video Snapshot features for enhanced movie shooting options. Vari-angle 3.0-inch Clear View LCD monitor (3:2) for shooting at high or low angles and 1,040,000-dot VGA with reflection reduction using multi coating and high-transparency materials for bright and clear viewing.
D5100 Digital SLR | The New DSLR Camera from Nikon
My Perfect Entry to DSLR This is my first DSLR. I've had a variety of digital point and shoot cameras over the years, including Sony, Kodak, and Canon. To prepare for the transition to DSLR, I began to research what many professionals were using. The ones I respected the most kept referencing their Nikons. This narrowed it down for me.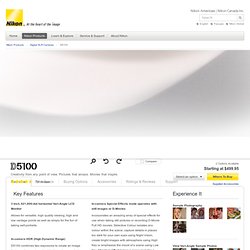 Canon vs Nikon Digital SLR Cameras
Canon vs Nikon - which one is right for me? It's a common question when consumers start to compare digital SLR cameras. These two companies were the first to make the leap from film to digital, and their initial presence in the market make them the dominant players. Today Canon and Nikon constantly battle for the top spot in the SLR market, while Pentax and Sony duke it out for a position in third.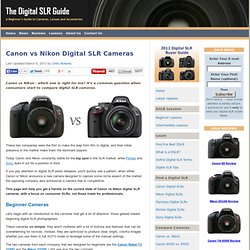 National Geographic - Photo Tips
13 Great Examples of Slow Sync Flash Images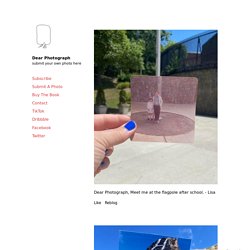 This past October, Dear Photograph and About Time had a contest to give away a trip to anywhere in the world for people who sent in a Dear Photograph related to love or their family. Once our winner Jennifer found out she won she told me in an email it was the best day of her life because a day before she found out the adoption papers for their new child went through. Jennifer just sent me an email linked to a blog post to their trip they went on to Turks & Caicos in March.
The Greenest City Pool
JenniPenni's Photostream
amy.victoria.wakefield.photography
Home : David Niddrie Photography