Sermons
Evolutionary Christianity || Audio Downloads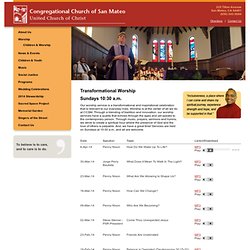 Our worship service is a transformational and inspirational celebration that is relevant to our everyday lives. Worship is at the center of all we do at CCSM.
Congregational Church of San Mateo
First Congregational Church of Cannon Falls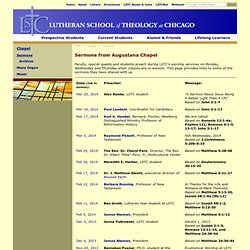 LSTC >> Chapel >> Sermons
Chapel Sermons
Listen and Download Sermon Audio :: Westside Church Seattle
Undercover Pastor » Blog Archive » Your Church Can Podcast - Part 1: Recording your audio
Since I'm now a podcast veteran – yes, we've been podcasting for a month and a half – several people have asked how to do a podcast at their own churches.