Travel
22 Unbelievable Places that are Hard to Believe Really Exist. Our world is so full of wonders that new and amazing places are discovered every day, be that by professional photographers or amateurs.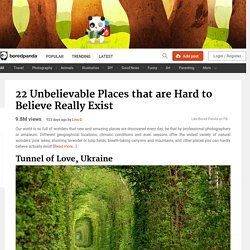 Different geographical locations, climatic conditions and even seasons offer the widest variety of natural wonders: pink lakes, stunning lavender or tulip fields, breath-taking canyons and mountains, and other places you can hardly believe actually exist! Some of the pictures in this collection will be of all natural sights you can find while traveling around the world, while the others have experienced human interference – but even in these cases, the result of such collaboration is spectacular. The Japanese learned how to tame thousands of orchids and form a romantic tunnel out of them; another one was formed all the way in Ukraine by a passing train; and what eventually ends up as hot tea in our mugs, first grows in stunning tree fields in Asia. Olympic National Park: One of the wildest places left in the USA [36 PICS]
Maple Glade Trail.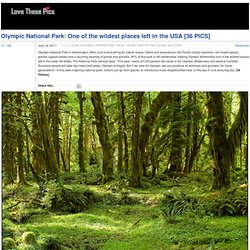 It's supposed to be a humbling experience to stand amidst such giants in the ancient forests of Olympic National Park. Photo #1 by rachel_thecat Maples in Olympic National Park's Hoh Rain Forest. 95% of this national park is designated as wilderness, a paradise for backpackers and hikers. Mt Roraima, Brasil, Guyana and Venezuela (pic) Crystal River - The most beautiful river on earth [Pics] Cano Cristales - Crystal River.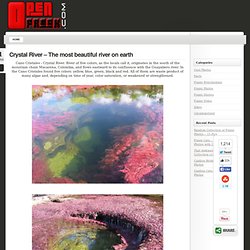 River of five colors, as the locals call it, originates in the south of the mountain chain Macarena, Colombia, and flows eastward to its confluence with the Guayabero river. In the Cano Cristales found five colors: yellow, blue, green, black and red. All of them are waste product of many algae and, depending on time of year, color saturation, or weakened or strengthened. Share on Tumblr. Earth View. Discount Cruises, Last-Minute Cruises, Short Notice Cruises - Vacations To Go. Cruise lines recognize the value of selling every last cabin, even at a fraction of the regular price.
But to protect the full-fare business they receive from traditional travel agents, cruise lines will not allow many of the deals you are about to see to be advertised in newspapers or magazines, or on television. Join our exclusive membership now -- at no charge -- and have instant access to the cruise industry's best kept secrets! You will also receive the world's most popular cruise newsletter from our chairman, Alan Fox, filled with money-saving tips and last-minute markdowns. Opt out at anytime, it's completely free of charge. Plitvice, a watery paradise in Croatia.
In recent years, Croatia has changed from a relative unknown to one of the trendiest destinations in Europe.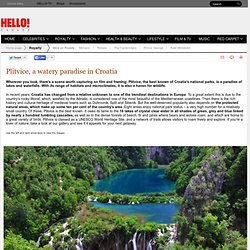 To a great extent this is due to the country's rocky littoral, which, washed by the Adriatic, is considered one of the most beautiful of the Mediterranean coastlines. Then there is the rich history and cultural heritage of medieval towns such as Dubrovnik, Split and Sibenik. But the well-deserved popularity also depends on the protected natural areas, which make up some ten per cent of the country's area.
Eight areas enjoy national park status – a very high number for a relatively small country. How long does it take to burn X calories - HealthAssist.net. This is a calorie burn calculator.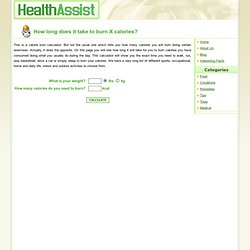 But not the usual one which tells you how many calories you will burn doing certain exercises. Actually, it does the opposite. Private House in Tinos | Yatzer™ Photo (c) Yiorgos Kordakis There is a symbolic island, a gem with the essence of calmness and serenity in Cyclades, Greece.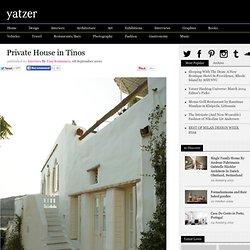 Its beauty is picturesque and it reminds you of all that is idealic. This heaven is Tinos. Singita, Luxury African Game Reserve | Luxury Property, Interior Design, Exclusive Travel & Bespoke Furniture. Singita, Luxury African Game Reserve Singita, meaning place of miracles, is a group of world-renowned games reserves in Africa which provide a positive balance of hospitality, conservation and community for all of their guests.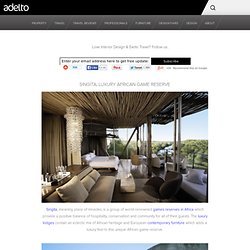 The luxury lodges contain an eclectic mix of African heritage and European contemporary furniture which adds a luxury feel to this unique African game reserve. Wanderfly | Spark Your Journey.
---