Crafts
Get flash to fully experience Pearltrees
So way way back, in June, I wrote this Studio Organization post, about starting the process of organizing my studio by cleaning out the closet full of junk. Well, it's September and...let's just say the closet is a work in progress. Some of the things that are taking up space in the closet are shirts that I never wear anymore.
UPDATE: This post originally ran on March 23 2011, but with summer winding down we wanted to bring it back up for some late summer inspiration! a fellow fp girl sent this to me a couple weeks back and i've been thinking about it ever since! i can think of a million reasons why these would be awesome… as apartment décor, as outdoor party décor, and – wouldn't they be the best thing EVER for camping in general or at a festival?
Who said that ice cubes should be cube-shaped?
As with all these designs, try to start with a relatively clean, crisp bill. It will make it much easier.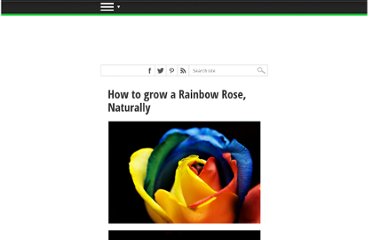 In 2004, two dutch companies, River Flowers and F.J.
Build this Hula Hoop Rug and other fun t-shirt crafts. Take your weaving to the next level by making miniature baskets. Click the photo to view the craft.
Ahoy there Hipster Homers! I'm Julie and I'm the very first guest blogger on this fine site. Today's project involves breaking stuff, plants, found objects, and miniatures.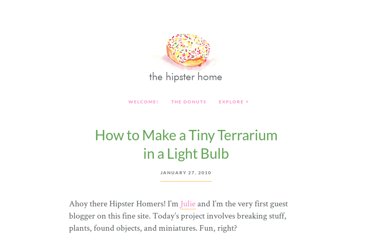 Jessica of Wednesday Inc shows us how to make those gorgeous twine chandeliers from the inspiration shoot she shared with us this morning. Using balloons, glue and twine, you can also make these lanterns for your wedding – and then bring it home and use it as your very own mid century lampshade. What you will need are: balloons, glue, yarn, tray for glue, corn starch 1/2 cup of Corn starch, 1/4 cup of Warm water, clear fast drying spray paint, hanging lamp cord or fishing line (depending on your desired final product), and a lighting kit if you're looking for a fully functional lantern.
Since the new year has started I've been trying to think of ways to be more kind to my self.