Toolbox
The rise of the location-enabled enterprise Maporama Solutions is dedicated to provide web and mobile mapping solutions that combine the strengths of geographical information and business intelligence , add value to enterprise data , assist decision-making , optimise resource allocation , and match supply with demand in the context of location. Maporama, the cutting edge of technology...
Family & Friends People like you and your family use Tor to protect themselves, their children, and their dignity while using the Internet. Businesses Businesses use Tor to research competition, keep business strategies confidential, and facilitate internal accountability. Activists Activists use Tor to anonymously report abuses from danger zones.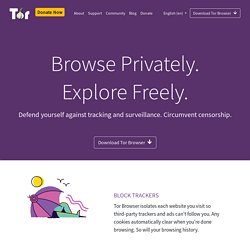 Visuwords™ online graphical dictionary — Look up words to find their meanings and associations with other words and concepts. Produce diagrams reminiscent of a neural net. Learn how words associate.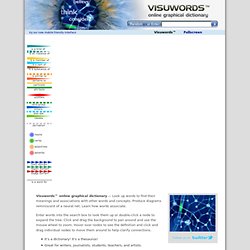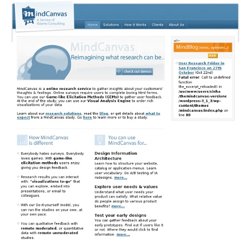 MindCanvas is a online research service to gather insights about your customers' thoughts & feelings. Online surveys require users to complete boring html forms. You can use our Game-like Elicitation Methods (GEMs) to gather user feedback. At the end of the study, you can use our Visual Analysis Engine to order rich visualizations of your data.
MindCanvas | A research service from Uzanto
What is ophcrack? Ophcrack is a free Windows password cracker based on rainbow tables. It is a very efficient implementation of rainbow tables done by the inventors of the method. It comes with a Graphical User Interface and runs on multiple platforms.