Psychology
Psychology Today: Health, Help, Happiness + Find a Therapist. The Ten Most Revealing Psych Experiments. Psychology is the study of the human mind and mental processes in relation to human behaviors - human nature.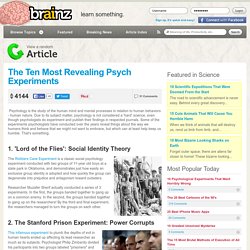 Due to its subject matter, psychology is not considered a 'hard' science, even though psychologists do experiment and publish their findings in respected journals. Some of the experiments psychologists have conducted over the years reveal things about the way we humans think and behave that we might not want to embrace, but which can at least help keep us humble. That's something. 1. MBTI Basics - The 16 MBTI Types. ISTJ Quiet, serious, earn success by thoroughness and dependability.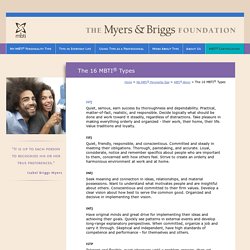 Practical, matter-of-fact, realistic, and responsible. Decide logically what should be done and work toward it steadily, regardless of distractions. PhobiaGuide.com - List of Phobias.
---