Crystals
Art de mémoire
Un article de Wikipédia, l'encyclopédie libre. L'Art de mémoire (Ars memoriae), appelé aussi méthode des loci ou méthode des lieux, est une méthode mnémotechnique pratiquée depuis l'antiquité.
The Major System (also called the phonetic number system, phonetic mnemonic system, or Herigone's mnemonic system) is a mnemonic technique used to aid in memorizing numbers.
Mnemonic major system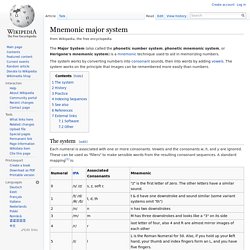 Under the hood, Foldit is undergoing a subtle modification to its energy function.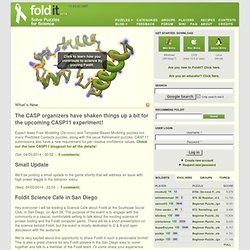 Solve Puzzles for Science | Foldit