Literature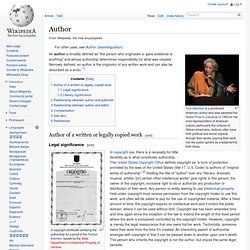 Mark Twain was a prominent American author of the 19th century. An author is broadly defined as "the person who originated or gave existence to anything" and whose authorship determines responsibility for what was created. Narrowly defined, an author is the originator of any written work. [ 1 ] [ edit ] Author of a written or legally copied work [ edit ] Legal significance In copyright law , there is a necessity for little flexibility as to what constitutes authorship.
Authors
John Ronald Reuel Tolkien , CBE ( pron.: / ˈ t ɒ l k iː n / ; [ a ] 3 January 1892 – 2 September 1973) was an English writer, poet, philologist , and university professor, best known as the author of the classic high fantasy works The Hobbit , The Lord of the Rings , and The Silmarillion . He served as the Rawlinson and Bosworth Professor of Anglo-Saxon at Pembroke College, Oxford , from 1925 to 1945 and Merton Professor of English Language and Literature at Merton College, Oxford from 1945 to 1959. [ 1 ] He was at one time a close friend of C. S. Lewis —they were both members of the informal literary discussion group known as the Inklings .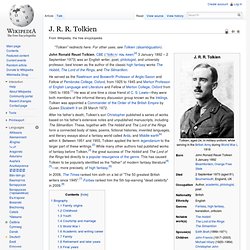 J. R. R. Tolkien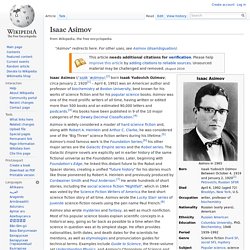 Isaac Asimov ( / ˈ aɪ z ɨ k ˈ æ z ɨ m ɒ v / EYE -zək AZ -ə-mov ; [ 2 ] born Isaak Yudovich Ozimov ; Russian : Исаак Юдович Озимов ; c. January 2, 1920 [ 1 ] – April 6, 1992) was an American author and professor of biochemistry at Boston University , best known for his works of science fiction and for his popular science books. Asimov was one of the most prolific writers of all time, having written or edited more than 500 books and an estimated 90,000 letters and postcards . [ 3 ] His works have been published in nine out of ten major categories of the Dewey Decimal System . [ 4 ] His only works in the 100s—which covers philosophy and psychology—were forewords for The Humanist Way (1988) and In Pursuit of Truth (1982), a festschrift in honor of philosopher Sir Karl Popper 's 80th birthday. [ 5 ] Asimov is widely considered a master of hard science fiction and, along with Robert A. Heinlein and Arthur C.
Isaac Asimov: The Foundations Of Science Fiction - James Gunn
The Foundation Series is a science fiction series by Isaac Asimov . There are seven volumes in the Foundation Series proper, which in its in-universe chronological order are Prelude to Foundation , Forward the Foundation , Foundation , Foundation and Empire , Second Foundation , Foundation's Edge , and Foundation and Earth . The premise of the series is that mathematician Hari Seldon spent his life developing a branch of mathematics known as psychohistory , a concept of mathematical sociology (analogous to mathematical physics ). Using the laws of mass action , it can predict the future, but only on a large scale; it is error-prone on a small scale.
Foundation series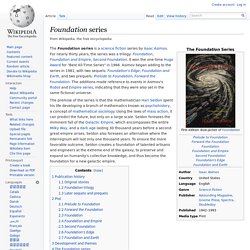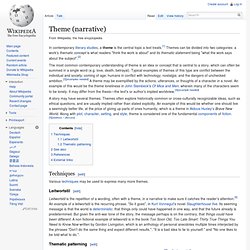 Themes
In contemporary literary studies , a theme is the central topic, subject, or concept a text treats, not to be confused with whatever message, moral , or commentary it may send or be interpreted as sending regarding said concept (i.e., its inferred "thesis"). While the term "theme" was for a period used to reference "message" or "moral," literary critics now rarely employ it in this fashion, namely due to the confusion it causes regarding the common denotation of theme: "[t]he subject of discourse, discussion, conversation, meditation, or composition; a topic."[1] [ 1 ]
Social engineering
The End of Eternity (1955) by Isaac Asimov is a science fiction novel, with mystery and thriller elements, on the subjects of time travel and social engineering . The themes are very different from most of his robot and 'space opera' stories, and take a clever approach to time paradoxes . Some consider it his best, or among his best, fiction. [ 2 ] As of April 2009, a film adaptation—to be directed by Kevin Macdonald —is planned. [ 3 ] [ edit ] Origins In December 1953, Asimov was thumbing through a copy of the March 28, 1932 issue of Time when he noticed what looked at first glance like a drawing of the mushroom cloud of a nuclear explosion. A longer look showed him that the drawing was actually the Old Faithful geyser .
The End of Eternity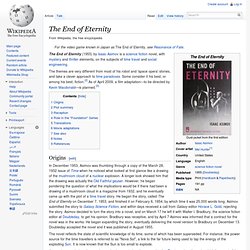 U.S. Navy personnel using a VR parachute trainer Virtual reality ( VR ) is a term that applies to computer-simulated environments that can simulate physical presence in places in the real world, as well as in imaginary worlds.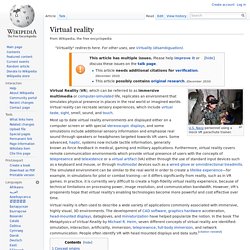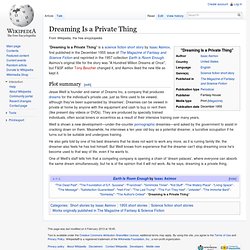 Dreaming Is a Private Thing
" Dreaming Is a Private Thing " is a science fiction short story by Isaac Asimov , first published in the December 1955 issue of The Magazine of Fantasy and Science Fiction and reprinted in the 1957 collection Earth is Room Enough . Asimov's original title for the story was "A Hundred Million Dreams at Once", but F&SF editor Tony Boucher changed it, and Asimov liked the new title so kept it. Jesse Weill is founder and owner of Dreams Inc, a company that produces dreams for the individual's private use, just as films used to be viewed, although they've been superseded by 'dreamies'. Dreamies can be viewed in private at home by anyone with the equipment and cash to buy or rent them (like present day videos or DVDs).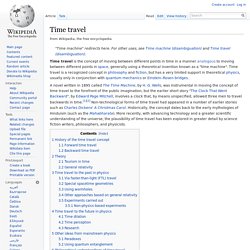 Time travel is the concept of moving between different points in time in a manner analogous to moving between different points in space . Time travel could hypothetically involve moving backward in time to a moment earlier than the starting point, or forward to the future of that point without the need for the traveler to experience the intervening period (at least not at the normal rate). Any technological device – whether fictional or hypothetical – that would be used to achieve time travel is commonly known as a time machine . [ 1 ] [ edit ] Literature timeline
The End of Eternity
Fantasy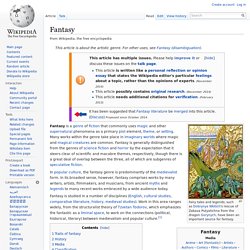 Fairy tales and legends, such as Dobrynya Nikitich 's rescue of Zabava Putyatichna from the dragon Gorynych , have been an important source for fantasy. Fantasy is a genre of fiction that commonly uses magic and other supernatural phenomena as a primary plot element, theme , or setting . Many works within the genre take place in imaginary worlds where magic is common.
High fantasy (also referred to as epic fantasy ) is a sub-genre of fantasy fiction , defined either by its taking place in an imaginary world distinct from our own or by the epic stature of its characters, themes and plot. Quintessential works of high fantasy, such as The Hobbit , The Lord of the Rings and The Worm Ouroboros , have both of these attributes. Accordingly, works where the fantasy world impinges on our world, or where the characters are concerned only with adventure or personal goals (as in sword and sorcery fiction) are less likely to be classed as high fantasy. [ edit ] Genre overview High fantasy is defined as fantasy fiction set in an alternative, entirely fictional ("secondary") world, rather than the real, or "primary" world. The secondary world is usually internally consistent but its rules differ in some way(s) from those of the primary world.
The Lord of the Rings is an epic high fantasy novel written by English philologist and University of Oxford professor J. R. R. Tolkien . The story began as a sequel to Tolkien's 1937 children's fantasy novel The Hobbit , but eventually developed into a much larger work.
The Silmarillion ( pron.: / s ɪ l m ə ˈ r ɪ l ɨ ə n / ) is a collection of J. R. R. Tolkien 's mythopoeic works, edited and published posthumously by his son Christopher Tolkien in 1977, with assistance from Guy Gavriel Kay , [ 1 ] who later became a noted fantasy writer.
The Silmarillion
The Hobbit, or There and Back Again , better known by its abbreviated title The Hobbit , is a fantasy novel and children's book by English author J. R. R. Tolkien .
Audiobook Maker