Entrepreneurship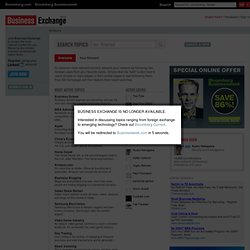 Bootstrapping a startup refers to starting a small business by funding it yourself or through customer receipts -- without getting any external investment. Companies that go the bootstrapping route have their own set of challenges to overcome. This topic covers the latest news and trends on bootstrapping a startup,... more Bootstrapping a startup refers to starting a small business by funding it yourself or through customer receipts -- without getting any external investment.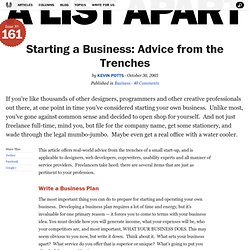 If you're like thousands of other designers, programmers and other creative professionals out there, at one point in time you've considered starting your own business. Unlike most, you've gone against common sense and decided to open shop for yourself. And not just freelance full-time, mind you, but file for the company name, get some stationery, and wade through the legal mumbo-jumbo. Maybe even get a real office with a water cooler.
Are you thinking of starting a web business? Starting a PPC Management agency?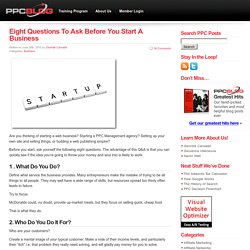 Several years ago, I had a lovely long-term consulting assignment which kept me both busy and solvent. One morning I woke up and realized that it was coming to an end and I had nothing lined up.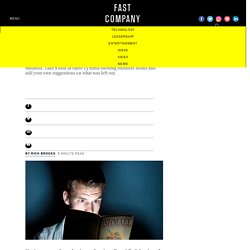 Having never taken a business class in college I find that I read and listen to a lot of business books to round out my education. The books usually aren't "How to Manage Your Cash Flow" but rather get me to rethink the way I run my business , which--despite no business classes or diploma--continues to be in business 13 plus years after I started it. In that time, here are 13 of the books that had the biggest impact on how I run my business (in no particular order): Drive: The Surprising Truth About What Motivates Us by Daniel Pink: If you supervise anyone in your business, this book is a must read.
Startup Flavor — tips to start and grow a great business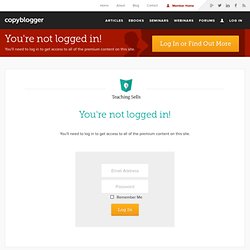 What the Apple Store Can Teach You About Creating a Remarkable Business
Any one of us would have been proud to create the retail giant Best Buy. It's a terrific business. Right now, Wikipedia tells us that Best Buy still has 19% of the electronics market.
Few people talk about this great productivity tip…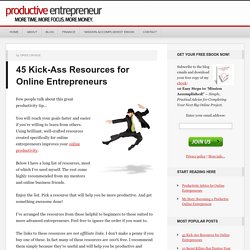 My book, Goal-Free Living , was featured on the cover of the November 2005 issue of O, The Oprah Magazine . Two full pages were dedicated to my goal-free concepts. Although this was one of the proudest moments in my life, surprisingly, this type of publicity actually had a negative impact on my business.
How Oprah Nearly Killed My Business : Innovation :: American Express OPEN Forum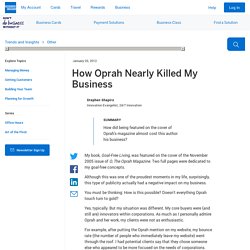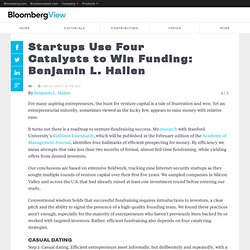 For many aspiring entrepreneurs, the hunt for venture capital is a tale of frustration and woe. Yet an entrepreneurial minority, sometimes viewed as the lucky few, appears to raise money with relative ease.
Startups Use Four Catalysts to Win Funding: Benjamin L. Hallen - Bloomberg
Ready to start a business?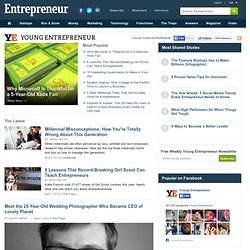 I got a bunch of great suggestions in my kickoff post on this topic last week . Based on that feedback, the series is going to look like this: 1) Friends and Family
A VC: Financing Options For Startups
ARE WE TOO PROFESSIONAL? | More Intelligent Life
It's an unstoppable buzzword.
Chances are, you own lots of items that are worth something to someone—you just need to know where and how to sell them for the best potential profit.
Empty Your Closets, Fill Your Bank Account | MintLife Blog | Personal Finance News & Advice