Recipe Indexes
Gourmet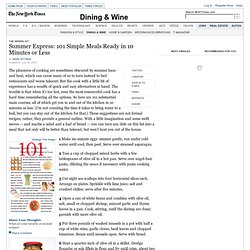 101 Simple Meals
1 Make six-minute eggs: simmer gently, run under cold water until cool, then peel. Serve over steamed asparagus. 2 Toss a cup of chopped mixed herbs with a few tablespoons of olive oil in a hot pan. Serve over angel-hair pasta, diluting the sauce if necessary with pasta cooking water. 3 Cut eight sea scallops into four horizontal slices each.
Curious to know what the Real Simple food department cooks up when they don't have time to cook? "Health bowls"—an ingenious mix of grains, vegetables, and anything else in the pantry and fridge (leftovers!) that they want to feast on. How to Clean, Chop, and Store Parsley Follow the easy steps in this video for a fast, efficient way to prep parsley the next time you cook―and to store whatever you don't use for maximum freshness. 3 Healthy Fruit Smoothies Bored with your usual breakfast or afternoon snack? Give these smoothies a whirl.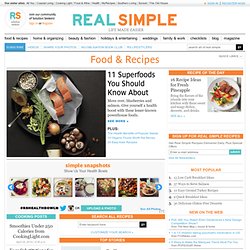 Real Simple
Whole Living
Land O'Lakes
50 Easy Soups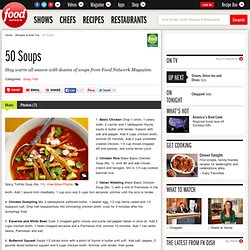 1. Basic Chicken Chop 1 onion, 1 celery stalk, 2 carrots and 1 tablespoon thyme; sauté in butter until tender. Season with salt and pepper.
Photograzing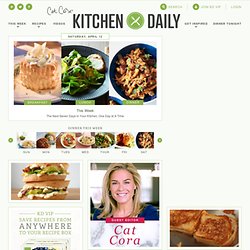 KitchenDaily
Cat Cora + Saturday, April 12 Lavender-Infused Mascarpone Mousse Pastries
Sarah Copeland has a way of making every recipe she writes seem deeply and immediately exciting. It's in the way she pulls ingredients together (Plumped plums and lime with oatmeal? Apples and rye pancakes? Asparagus and miso butter? Yes to all of the above), partly in the photos that make me want to nibble the pages, and partly something ineffable that just screams, "Yes. This food, right now.
The Kitchn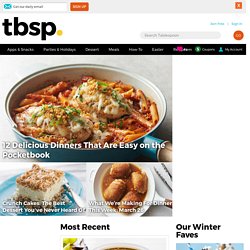 Tablespoon
Thank you! We've got you signed up. Why not go all the way? If you haven't already, become a full member to get access to our Secret Stash.
Ideas 4 Recipes
Epicurious
iVillage
Oprah
Martha Stewart
Disney Online Mom & Family Portfolio The Walt Disney Company supports Babble as a platform dedicated to honest, engaged, informed, intelligent and open conversation about parenting. However, the opinions expressed on this site are those of individual parents/writers and do not reflect the views of Disney. In addition, content provided on this site is for entertainment or informational purposes only and should not be construed as medical advice, diagnosis, treatment, or safety advice.
The Family Kitchen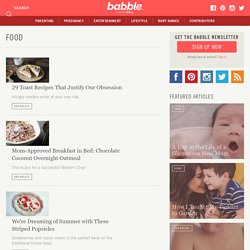 Foodily
foodgawker