Recipe Indexes
Gourmet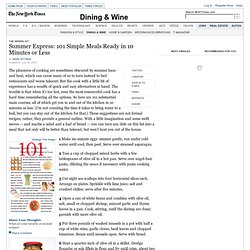 101 Simple Meals
1 Make six-minute eggs: simmer gently, run under cold water until cool, then peel.
Curious to know what the Real Simple food department cooks up when they don't have time to cook?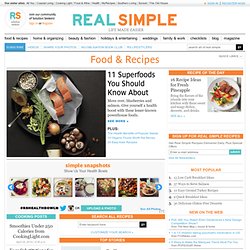 Real Simple
Whole Living
Land O'Lakes
50 Easy Soups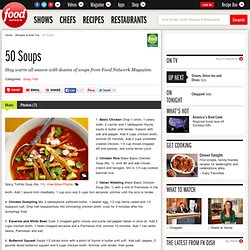 1. Basic Chicken Chop 1 onion, 1 celery stalk, 2 carrots and 1 tablespoon thyme; sauté in butter until tender. Season with salt and pepper.
Photograzing
KitchenDaily
The Kitchn
Tablespoon
Ideas 4 Recipes
Epicurious
iVillage
Oprah
Martha Stewart
Disney Online Mom & Family Portfolio The Walt Disney Company supports Babble as a platform dedicated to honest, engaged, informed, intelligent and open conversation about parenting.
The Family Kitchen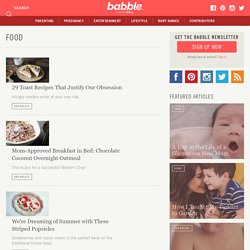 Foodily
foodgawker