Culture blogs
RE: hitRECorderly Thanks for everyone's feedback re: hitRECorderly 1-3 Profit Proposals. We've posted the Final Profits on the site. Thanks Again to all of the contributing artists! <3 hitRECord x SONY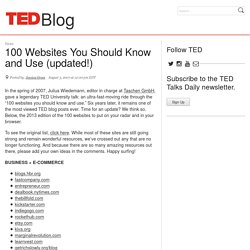 Entertainment Meet David Peterson, who developed Dothraki for Game of Thrones There are seven different words in Dothraki for striking another person with a sword. Among them: "hlizifikh," a wild but powerful strike; "hrakkarikh,"a quick and accurate strike; and "gezrikh," a fake-out or decoy strike. But you won't find these words in George R. R.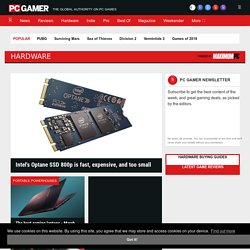 Here at Maximum PC, we've always done our fair share of website recommendation articles--including a couple of doozies from the past few years. And of course we're not the only ones who do this sort of article either; it's a proven popular format. But this year, we thought we'd mix things up a little bit.
Wounded on the Somme
Turtle Anatomy (1821)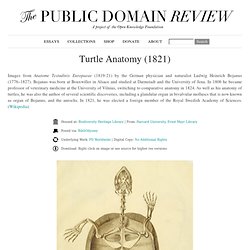 Images from Anatome Testudinis Europaeae (1819-21) by the German physician and naturalist Ludwig Heinrich Bojanus (1776–1827). Bojanus was born at Bouxwiller in Alsace and studied at Darmstadt and the University of Jena. In 1806 he became professor of veterinary medicine at the University of Vilnius, switiching to comparative anatomy in 1824. As well as his anatomy of turtles, he was also the author of several scientific discoveries, including a glandular organ in bivalvular molluscs that is now known as organ of Bojanus, and the aurochs. In 1821, he was elected a foreign member of the Royal Swedish Academy of Sciences.
Art House Co-op
What you need to know For seven weeks each winter, we live on Isle Royale National Park, a remote island wilderness in Lake Superior, North America. Here we follow the lives of a population of wolves and moose that inhabit the island. We observe them from a small airplane – detailing their survival, reproduction, social behaviors, and predation. Each time we observe wolves kill a moose, and after they finish feeding from the carcass and leave, then we snowshoe to these kill sites to perform a necropsy on the moose and collect wolf scats that have been deposited around the site.
The wolves of Isle Royale - Petridish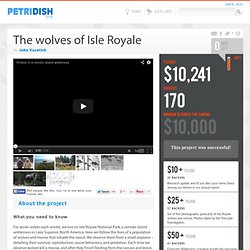 Conversations | Edge
Even the drink doesn't seem to have cheered Buster up. Steve Jobs versus HAL 9000. Due to an embarrassing administrative error, the Busy Beaver Button Museum was absent from the MoOM's Permanent Collection.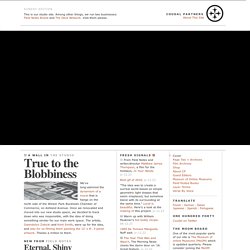 A big thank you to Edward Tufte for sponsoring this week's RSS Feed. EDWARD TUFTE, PRESENTING DATA AND INFORMATIONChicago, April 14, 15 San Jose, May 5 San Francisco, May 7, 8, 9 Bethesda, June 3 Arlington, June 5, 6 Seattle, Portland, Denver, August EDWARD TUFTE, THE THINKING EYE Lecture at University of Illinois, Urbana/Champaign, Foellinger Auditorium, April 10, 7pm EDWARD TUFTE, THE COGNITIVE ART OF FEYNMAN DIAGRAMS Art exhibit at Fermilab Art Gallery, Fermi National Accelerator Laboratory, Batavia, IL, April 15 – June 26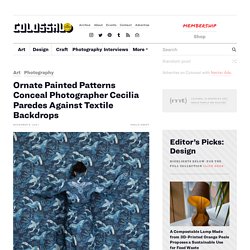 Remember Summertime Scrap Tires Sailing Hay Bales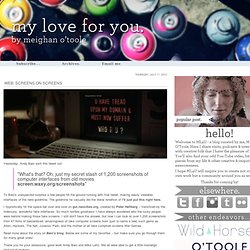 Well hello! It's certainly been a while since I posted here. I've been waiting til the time is right — and for me 'to figure it all out,' to be totally honest — before I dropped any thing real on here. Like most of us, I still haven't figured it all out (does that ever really happen to anyone?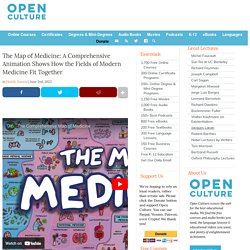 In a classic essay of Joan Didion's, "Goodbye to All That," the novelist and writer breaks into her narrative—not for the first or last time—to prod her reader. She rhetorically asks and answers: "…was anyone ever so young? I am here to tell you that someone was."
NOWNESS