Photoshop Stuff
Photoshop Brushes/Goodies
Freebie Friday: 4 Snowburst Brushes Read More… Free Texture Tuesday: Icy Textures Read More…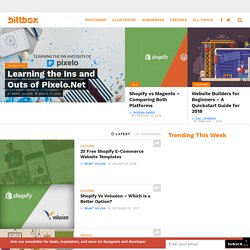 FYI Monday: Beautiful Typography Designs by André Beato This post is part of the For Your Inspiration Monday series showcasing the most inspiring designs out there. Each week a new artist or design style will be presented in order to get your creative juices flowing for the upcoming week.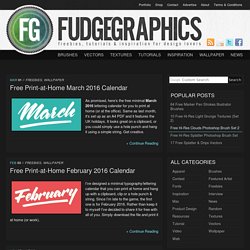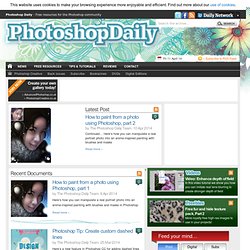 Warp and tweak your type easily in Photoshop to sit along a curved surface To get a better idea of how a selection is in the Color Range menu. you can switch views Free Photoshop tutorial on making a steamy street scene, turning day into night and adding realistic lighting effects Photoshop has a dedicated filter for colour halftone, and can make for very abstract effects Add zing to your images taken under low lighting with these quick steps Here's a quick look at the differences between these two camera file types, and why you might want to use them
Interview With Khajag Apelian"Type Design Is Not Only About Drawing Letters" Having started his career studying under some of the best typographic minds in the world, Khajag Apelian not only is a talented type and graphic designer, unsurprisingly, but also counts Disney as a client, as well as a number of local and not-for-profit organizations throughout the Middle East. Even more impressive is Khajag's willingness to take on work that most people would find too challenging. Designing a quality typeface is a daunting task when it's only in the Latin alphabet. Khajag goes deeper still, having designed a Latin-Armenian dual-script typeface in four weights, named "Arek", as well as an Arabic adaptation of Typotheque's Fedra Display. Read more...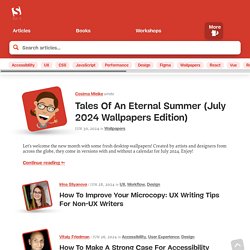 Finding the right colour palette for a design project can make or break the website or blog you are designing. One of the most fun ways to find a new palette starts by browsing images and photographs for inspiration. When you find an image with a colour scheme that you think may work for your website, you can get suggestions[...] According to kenCREATIVE, Pepsi was the first to start placing ads on buses, in 1992.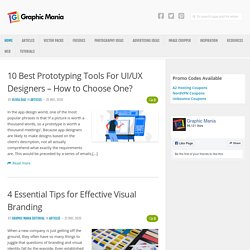 Get the FlatPix UI Kit for only $7 - Learn More or Buy Now We have something a little different for you today. Our friends over at iStock reached out to us to let us know about a promotion they are running and gave us these promo codes to share with our readers for additional savings off any credit pack… Read More If you still have any doubts about how important it is for you to adopt a responsive layout, it is time for you to stop wondering. It doesn't matter what you are working on, your website need to work smoothly in all browsers.