Photoshop Brushes/Goodies
I have always been an advocate of WordPress especially for newer webmasters. The system is easy to use and there are countless tutorials found all over the Internet. But one area that is not covered so well is the management of post ideas in the WP backend. Writers who want to take down notes or brief headlines will need to create a new post and save this as a draft. The problem is that you may end up changing the title later on down the line, and this would also require editing the permalink too.
www.coolestbrushes.com | Coolest Free Photoshop Brushes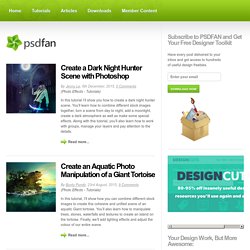 (Photo Effects - Tutorials) Photo manipulation is at the very core of digital art. It teaches us about composition, blending, complex workflows and many other aspects of being a top designer.