BigBooks 3
Digger and the Gang - Presents; part 2; KS2
Digger and the Gang - An invitation; KS1
The Bitaba Bird - by Carol Moore - Illustrated by Michael S. Weber - A blending of imagination with a science lesson.
Pirate's Treasure - a Free Story from Children's Storybooks Online
The Farm Animals - A Free Talking eBook for Toddlers - Click and Hear Every Word
The Wiener Dog Magnet - a Free Story from Children's Storybooks Online - Page 2
Hans Christian Andersen: Real Princess
Hans Christian Andersen; Emperor's New Suit
Fairy Tales; Andersen: Leaping Match Story
Monster Shopping Trip
What's that noise?
Unfortunately the page you requested was not available. This could be because: You have typed the address incorrectly. Please check the address you have typed to make sure it is correct. The page no longer exists, or may have been moved or re-named. Please try the following: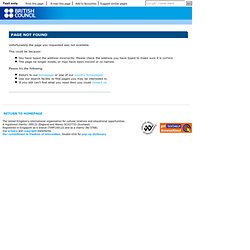 Teddy Adventure
Summer
Water
Healthy Habits
Clothes
Safety
Friends
I want to be
Breakfast
Feelings
Trees
Seasons
Winter Animals
The Monster Book
Frogs
Alphabet
My week
Shapes
Watch the Wind
Ten in the bed
What is in the Sky?
Caterpillar
I Can
Myself
neighbourhood
The Zoo
The Cold Planet
Number Stories
The Twins
Mother Bear; Traditional Tale
The Three Little Pigs: Tradional Tale
The Mouse and the Lion; Traditional Tale
Goldilocks and the Three Bears
Three Billy Goats