Venture Capital
On Startups by Dharmesh Shah
Corporate Development 101: What Every Startup Should Know The following is a guest post by Chris Sheehan. Chris is COO of TrueLens, an early stage startup in the social marketing space. He is also a board member, advisor and investor in many Boston and NYC startups. You can follow him on Twitter at @c_sheehan and his blog Early Stage Adventures.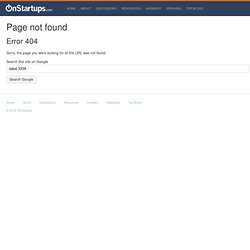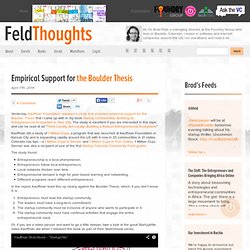 Thoughts
I changed my sleep pattern in October. Three months later, I feel like a completely different person. A much better one.
Master of 500 Hats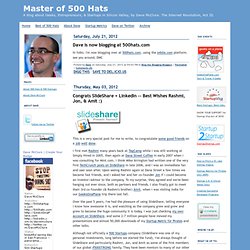 (ok folks, i've gotta take the kids to basketball practice in a few hours, so will try to power through this -- that means limited crazy fonts, profanity, wild pix... sorry little monsters, next time ;) 3 major points i plan to cover in this post: 1) Angel List Fucking Rocks. Period. it's the single greatest innovation in our industry in the last 5 years (aside from LinkedIn, Facebook, Twitter, & Quora) and it's great for almost all participants. and while social proof can be abused / misused, so can gasoline... doesn't mean you shouldn't fill up your gas tank and go back to riding horses. if you want to effect change, either Engage Fully, or Compete. inaction/boycotts are rarely useful & should be largely be ignored.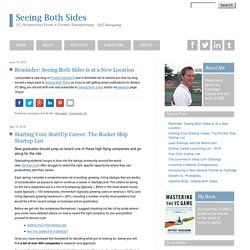 "TripAdvisor is to travel reviews what Kleenex is to tissues." – Henry Harteveldt, Forrester TripAdvisor may be one of the most fascinating companies I know and so I was excited to dig into their business model as part of my series on scaling. This is a company that took $4 million of invested capital to build a company now worth over $4 billion. As I mentioned in my post last week, scaling is hard.
Seeing Both Sides
Cracking The Code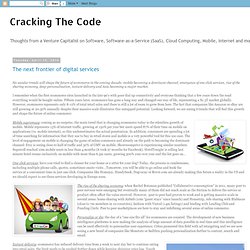 Happy new year 2014! It has been a while since my last blog post but with the new year comes new resolutions and a new design layout for Cracking-the-code. I hope you will enjoy the read Simple CAC ratio As many companies are finalizing their 2014 financial plan (feel free to use the Accel template), I thought it could be a good time to write a short post on the CAC ratio - a simple metric that I defined in a blog post in 2008 (time flies!)
ForEntrepreneurs listed as Number 2 in Forbe's list of 100 Best Web Sites for Entrepreneurs. For Entrepreneurs is a blog for startups and entrepreneurs, written by David Skok, a five time serial entrepreneur turned VC (now at Matrix. Partners). It aims to address the key issues they will face in getting started, getting funded, and building a successful company.
Blog of David Skok, Matrix Partners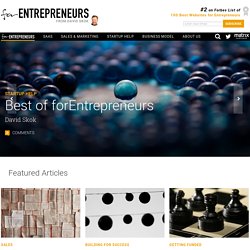 abovethecrowd.com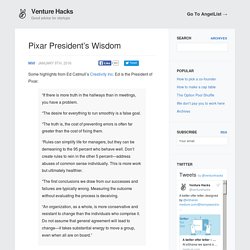 Nivi · February 11th, 2013 AngelList "corporate policy" is that team members should ask forgiveness, not permission. We would rather have someone do something wrong than ask permission to do it. Or better, we would rather have someone do something right and not need permission to do it.
Venture Hacks - Good advice for startups.
Yesterday I wrote a post about "growth hacking" and why I thought it was wrong that people were hating on the term unnecessarily. It's worth a quick read. My argument is pretty simple.
Both Sides of the Table 2x Entrepreneur turned VC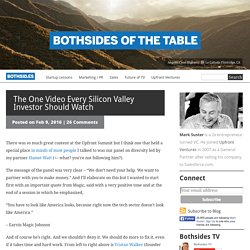 Paul Graham
Entrepreneur: I plan to launch a better streaming music service. It leverages the data on what you and your friends currently listen to, combines that with the schedule of new music launches and acts that are touring in your city in the coming months and creates playlists of music that you should be listening to in order to find new acts to listen to and go see live. VC: Well since Spotify, Beats, and Apple have paid all the telcos so that their services are free on the mobile networks, we are concerned that new music services like yours will have a hard time getting new users to use them because the data plan is so expensive. We like you and the idea very much, but we are going to have to pass.
A VC