Cool Stuff
Scam Advocates - Report Scams and Get Revenge
How Does Scam Advocates Work? At Scam Advocates, not only do we give you a place to tell the world how pissed off you are, but we help each person who has made a complaint get their money back. When you report a scam, not only are you helping spread the words to others about the company that may have scammed you, but you are also helping yourself get your money back. Countless times, shortly after a user reports a scam, the company reached out to them and helped make things right. Likewise, we often get emails from users thanking us, telling us that they were about to buy something from a scammy company only to stumble on our site and read one of our users complaints.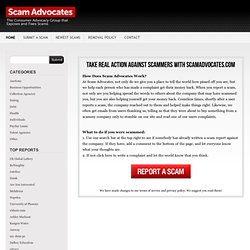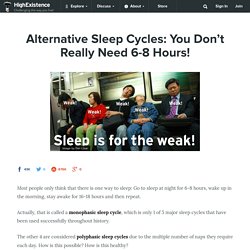 Most people only think that there is one way to sleep: Go to sleep at night for 6-8 hours, wake up in the morning, stay awake for 16-18 hours and then repeat. Actually, that is called a monophasic sleep cycle, which is only 1 of 5 major sleep cycles that have been used successfully throughout history. The other 4 are considered polyphasic sleep cycles due to the multiple number of naps they require each day. How is this possible? How is this healthy?
We Heart It Believe, Feel, Love, Be, Create, Inspire. Join We Heart It What's this all about? About We Heart It • Terms of Service • Privacy Policy Hearting Hint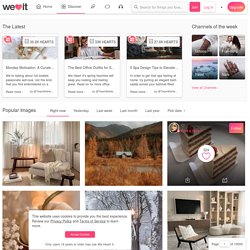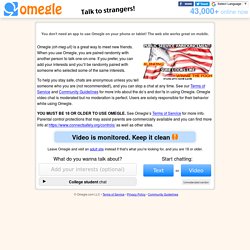 The Internet is full of people; Omegle lets you meet them. When you use Omegle, we pick someone else at random and let you have a one-on-one chat. You're kept anonymous unless you tell someone personal info (not suggested—safety is important), and you can stop a chat at any time. If you prefer, you can add your interests, and Omegle will look for someone who's into some of the same things as you, instead of someone completely random. By using Omegle, you accept the terms at the bottom.