GENERAL RECIPES
How to Cook Asparagus. How to Cook Asparagus?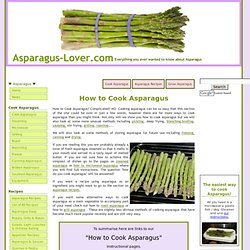 Complicated? NO. Cooking asparagus can be so easy that this section of the site could be over in just a few words, however there are far more ways to cook asparagus than you might think. Not only will we show you how to cook asparagus but we will also look at some more unusual methods including pickling, deep frying, blanching,broiling, sauteing, stir frying, grilling, roasting…... Cook book. How to Cook and Eat Asparagus, Cont'd. Asparagus Cooking Tips - How to cook asparagus. Asparagus Cooking Tips It can be expensive, so it is important that you know how to cook asparagus.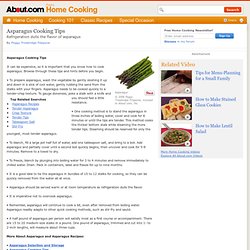 Browse through these tips and hints before you begin. • To prepare asparagus, wash the vegetable by gently sloshing it up and down in a sink of cool water, gently rubbing the sand from the stalks with your fingers. Asparagus needs to be cooked quickly to a tender-crisp texture. Recipes To Try / GOOD AND CUTE! Yummly | The best site for recipes, recommendations, food and cooking.
Cheese Making @ Italy Farm Stay. Recipe Card Maker. Welcome to Skip to my Lou As seen in the new book "Hand in Hand" Recipe Card Maker Create your own recipe cards using this free online recipe card maker.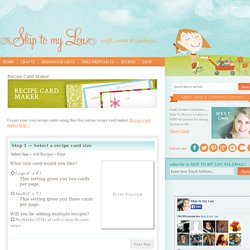 Recipe card maker help » Rolls and Buns. I made these bread rolls based on the sweet bread recipe shared by Edith.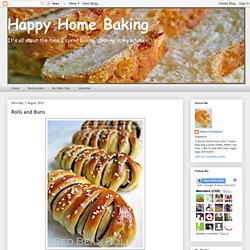 Her blueberry and cheese bread buns look so soft and fluffy that I bookmarked the recipe right away. I was planning to make some char siew buns, but decided against it since I still have a pack of ready-made red bean paste. To make these buns, you need to plan a day ahead. The 烫种 or 'scalded-dough' has to be made and leave to chill for at least 12 hours in the fridge. Dream Food. How to make Cider at Home. Homemade Sourdough Bread. Real Simple - Recipes, Organizing, Beauty, Fashion, Holidays. Naturally-leavened bread: a DIY ferment. Hot Sweet Potatoes – Making Balsamic Vinegar. CheapCooking.com: Cheap Quick Easy Recipes for your Family, Cheap Healthy Recipes, Grocery List on a Budget.
How to Cook. Favorite Collections let you organize your favorite ATK content.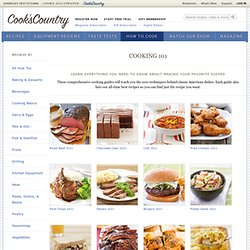 Are you building a menu for an upcoming birthday dinner? You can keep those recipes in a collection called "John's 50th Birthday," for example. Your collections can include more than just recipes, too. Teavana. 15 Minute Dinner Generator. The Fresh Loaf. Coraline Cookies. These bite-size peanut butter buttons are super easy to make and fun to eat.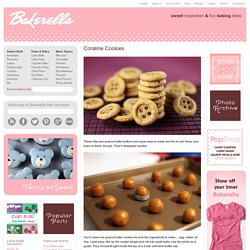 Keep your eyes on them, though. They'll disappear quickly. You'll need one peanut butter cookie mix and the ingredients to make… egg, water, oil. Yep. Baked Cheese Balls. Coraline Cookies.
---