Architecture
The Wa
Les Villes Nouvelles, un symbole de l'Aménagement du Territoire {*style:<i> </i>*} Quelques repères chronologiques majeurs
Une Ville Nouvelle, comment ça fonctionne ?
These structures were commissioned by former Yugoslavian president Josip Broz Tito in the 1960s and 70s to commemorate sites where WWII battles took place (like Tjentište, Kozara and Kadinjača), or where concentration camps stood (like Jasenovac and Niš). They were designed by different sculptors (Dušan Džamonja, Vojin Bakić, Miodrag Živković, Jordan and Iskra Grabul, to name a few) and architects (Bogdan Bogdanović, Gradimir Medaković...), conveying powerful visual impact to show the confidence and strength of the Socialist Republic. In the 1980s, these monuments attracted millions of visitors per year, especially young pioneers for their "patriotic education." After the Republic dissolved in early 1990s, they were completely abandoned, and their symbolic meanings were forever lost.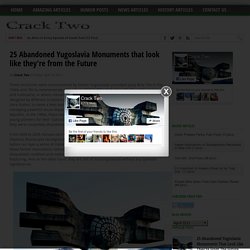 Über den Berliner Techno-Club Berghain ist bereits viel geschrieben worden. Als angeblich "bester Club der Welt" wurde es in unzähligen Zeitungsartikeln als Phänomen der zeitgenössischen Kultur beschrieben – und literarisch aus erster (oder zweiter) Hand verewigt. Hier dreht sich alles um körperliche Genüsse: Tanz und Techno, Drinks und Drogen, Flirts und Ficks.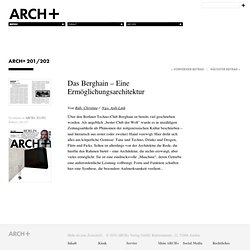 ARCH+: Inhalt » Archiv » Ausgabe » 201/202: Berlin - Das Berghain – Eine Ermöglichungsarchitektur