Dresses
Make a Dress from a Button-Down Shirt. If you don't already have an old shirt you can recycle for this purpose, you should be able to find one easily at a thrift store.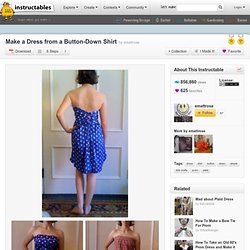 Hold the collar under your arms, and make sure it's long enough that you'll be comfortable wearing it as a dress. Short sleeves are ok, but make sure they're long to reach around your chest and overlap in the back. Also, try and find a shirt that has darts in the middle of the back. If the darts are at the shoulders, it won't fit as well. $10 T-Shirt Wedding Dress. July 20th, 2009 Email 87 users recommend Video Length: 6:32 Produced by: ThreadBanger.com Wedding season is well now under way and for those of you a little late in planning your big day this might be the answer for you.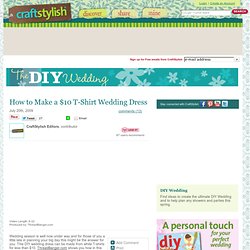 Harlequin Hiking Dress. January 5th, 2009 in gallery no recommendations Back of dress has a nice v dip detail.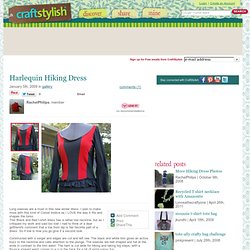 Rostitchery: convertible/infinity dress. (this post was originally published on 29 june, 2006, with the title "one seam convertible dress".) have a question?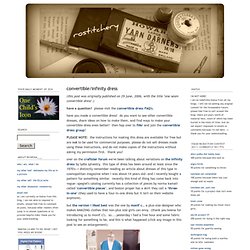 Please visit the convertible dress FAQ's. have you made a convertible dress? Do you want to see other convertible dresses, share ideas on how to make them, and find ways to make your convertible dress even better?
---