Sistema
Zone
Windows Automation Software & Macro Recorder - Windows Scripting - Automate and Schedule Windows
A program that makes it easy to update the Windows 7 boot animation and text . Please tell me if you find any problems or design cool animations! Some parts of / contributions to the program are released as open-source .
Coder for Life - Project - Windows 7 Boot Updater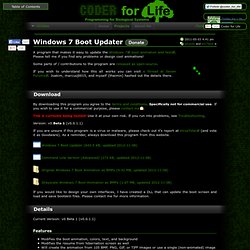 Windows application store - All apps in one
RaMMicHaeL's home page
Hard Disk Sentinel - HDD health and temperature monitoring
Antivirus Software NOD32
Startup Defender-Startup Manager and Firewall.
Startup Defender is a small Windows startup manager program that sits in your Windows tray and constantly monitors in real time the startup locations on your PC to help prevent programs from auto starting up behind your back.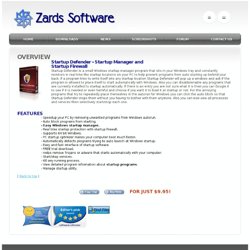 USB Drive Letter Manager - USBDLM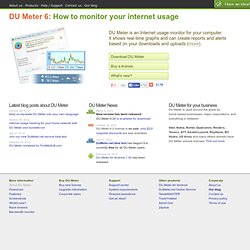 DU Meter for your business DU Meter is used around the globe by home-based businesses, major corporations, and everything in between. Intel, Nokia, Nortel, Qualcomm, Reuters, Texaco, ATT, Alcatel-Lucent, Raytheon, BC Hydro, US Army and many others already have DU Meter volume licenses.