Cabins
The dual meaning of the largest PODhouse is also reflected in its name: PLAUN (meaning: peaceful and space) is the largest of the series but does not compromise in the least its unique, exclusive charm. Due to the intelligent design of PLAUN, up to four persons find space in this PODhouse, also giving families the possibility to enjoy living close to nature. 100% FSC certified wood (outside: larch, inside: pine)Double glass windows and doorIntegrated air-flow-obligation in all windows5-point safety doorVery high insulation in roof (=wall) and floorElectric wiringIntegrated forklift iron beams for easy transport, load and unloadImpregnated construction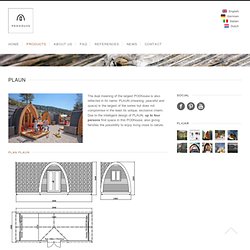 PLAUN | PODhouse
Granada Cement and Concrete Tile offers you our collections of in stock, custom cement tile. This hand made flooring exudes organic beauty. So go ahead.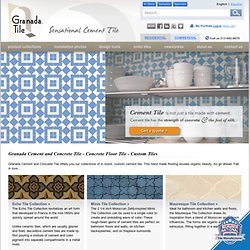 Granada Cement and Concrete Tile - Concrete Floor Tile - Custom Tiles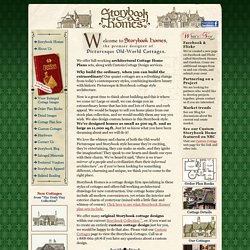 We offer full-working architectural Cottage Home Plans sets, along with Custom Cottage Design services. Why build the ordinary, when you can build the extraordinary! Our quaint cottages are a refreshing change from today's contemporary styles, combining modern luxury with historic Picturesque & Storybook cottage style architecture. As you are well aware, the housing market has taken a considerable turn in many areas of the US, yet we believe your home can still be one of the best investments you can make. The opportunity to retain your investment (and have it appreciate over time) in many instances, may also be greater in smaller homes as compared to larger ones, and we also believe your "saleability" may also be greater if your home has lots and lots of charm and curb appeal (see our blog for further discussion about this topic). That's where we come in.
Storybook Homes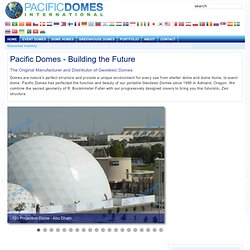 120 Projection Dome - Abu Dhabi 50ft Projection Dome (Video) - Space Fest 2012 Dome Beach Resort - Strandkai, Germany
The next session of the Tiny Transition and Downsizing E-Course (brought to you by Mariah from Cometcamper.com) is coming up soon, so you'll want to sign up to save your spot in this fun and challenging e-course. If you're thinking about moving into a tiny house, small camper, or other little space, this e-course would be a perfect fit. Or maybe you're just looking to live a simpler, decluttered lifestyle. The class is filled with people from all walks of life and with unique goals – some moving into tiny houses, some moving into the RV lifestyle, and some just downsizing one step at a time. In the course, you have the chance to connect with all of these like-minded people and share your challenges and successes!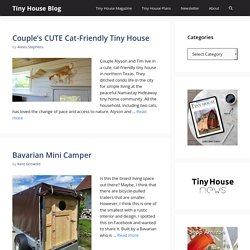 Tiny Free House
I'm sad to report that I won't be completing this Tiny Free House, but I can share my lessons learned and what I'll do differently the the next time I attempt to build another free house. Lessons Choose a place to build the house close to home. Building a house, even a tiny one, takes time. So if your time is scarce, it may be difficult to schedule serious work trips to the build site.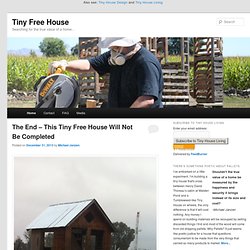 O2 Treehouse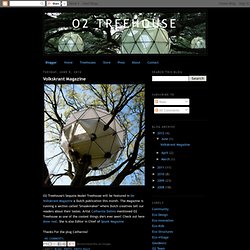 The clients' major desire was to transform their existing back yard into a space suitable to entertain a party of 200 but still retain an intimate feeling for guests in small numbers. A beautiful open plan ranch home set on a triangle cul de sac lot, the property's best asset was the densely wooded acre along the back third portion of the land, facing the exposed basement. Located just outside of Milwaukee WI, this locale enjoys the full richness and beauty of the changing seasons. Therefore, O2 Treehouse's approach was to create a fully immersed forest environment that would tie in their pre-existing deck, with a size increase that would support larger numbers yet still remain small enough not to deter from the natural beauty of the garden/forest environment. The Copper Nest Sequoia was also customized with 45 steel awnings, given a rust patina to lend a weathered, bucolic aesthetic, and a fully screened in canopy to protect it's guests from those that buzz and bite.
Garden Pool A view of the tilapia pond, grapes, and chicken coop inside our old swimming pool. Garden Pool started as one family's blog to document converting an old backyard swimming pool in to a closed-loop food-producing urban greenhouse and has evolved in to a non-profit organization. The GP (short for Garden Pool) was a one of a kind creation invented by Dennis McClung in October of 2009.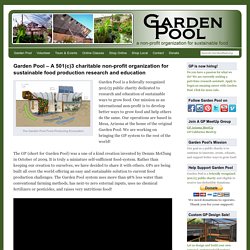 When Dennis McClung takes a dip in his backyard swimming pool, it isn't to practice his backstroke or cool off from the hot Arizona sun. It's to tend to the subterranean garden – chock full of vegetables, fish and even chickens – that has become his family's primary source of food. That's right. Instead of spending thousands of dollars fixing up the crumbling swimming pool in their backyard or filling it up with dirt, the McClung family turned the potentially dangerous, run-down pool into their own minifarm in the desert. McClung, 30, said that when he and his wife Danielle first saw their Mesa, Arizona house in 2009, they knew it would be perfect for their young family.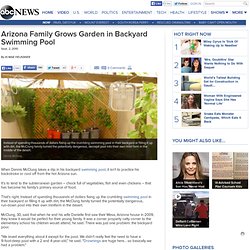 Family Grows Garden in Backyard Swimming Pool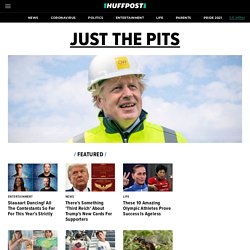 Does TV and film influence us more than we realise? Probably. Are our brains being shaped by the violence, sex and nastiness we see on a daily basis? Most possibly. Is there a way we can stand up and shout when we see positive, surprising, heartwarming stuff on the screen as an antidote to all of the above? Yes, there is!
Cob Home Photo Gallery
Pat's First Cob (1998) This was Patrick's first cob project on his own after taking a one week workshop with Cob Cottage Company (CCC) in 1997. He built the foundation and then used beach logs for the frame. CCC then taught a 2 week course, after which Patrick finished the walls and roof. Tracy and Patrick did the plastering. The budget for the project was $1,000.