Abundance
And why that's good for science. Happy Valentine's Day! Digital Love Dreamstime If you're the kind of person who's even vaguely aware of Valentine's Day, you're probably either Yelping a good restaurant to take your date to or searching Facebook for another single friend with whom to eat ice cream and cry over "Someone Like You ." Technology affects your love life in ways that would've been unimaginable 30 years ago.
5 Terrible Things The Internet Does To Our Love Lives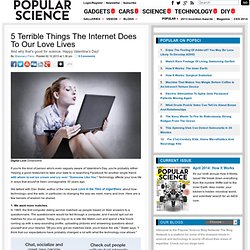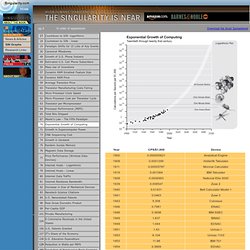 Exponential Growth of Computing, Twentieth Through Twenty-first Century, Calculations per Second per $1,000, pg 70.
is Near -SIN Graph - Exponential Growth of Computing