Shamanism
SHAMANISM | Explore. Learn. Discover.
Be heard and find answers on our BLOG. Full Catalog HERE Apply for the $5,000.00 EARTH GRANT Modern-day spiritual explorers have gravitated towards this word "entheogen" because it literally means "becoming divine within." Entheogen is closely related to "ethnobotanical", though ethnobotanical is a broader term used for plants that possessing healing properties such as Kanna (Sceletium tortuosum). Perhaps the oldest known entheogen is Amanita muscaria.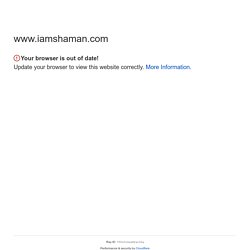 Shaman Links - Information on Shamanism, Links to Shamanic Teachers and Shaman Healers By State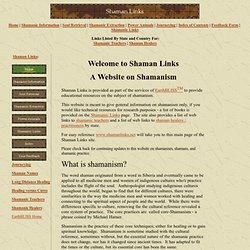 It is a direct experience of spiritual knowledge. Because of the direct nature of the work, it tends to facilitate growth in every religious faith. People will share shamanic experiences in groups, but the insight you gain from shamanic practice are unique to you. As a healing practice shamanism has been very powerful for both the people of today and those reaching back into the beginnings of recorded history. The reason that it is so powerful is because each healing is tailored to the needs of the individual being healed.