Religion
Home : Clear Vision Trust : Audio-visual Buddhism resources for schools and home use
Ask a Buddhist!
The Bhagavad-gita As It Is - Multi-media Web Version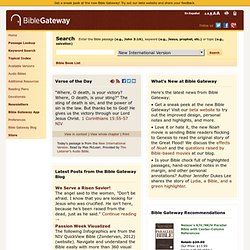 Here's the latest news from Bible Gateway:
A searchable online Bible in over 100 versions and 50 languages.
Taoism Virtual Library
Brahman
Impact of a drop of water in water, a common analogy for Brahman and the Ātman In Hinduism , Brahman ( ब्रह्मन् brahman ) is "the unchanging reality amidst and beyond the world" [ 1 ] , which "cannot be exactly defined", but is Sat-cit-ānanda (being-consciousness-bliss) and the highest reality. [ note 1 ] [ note 2 ] Brahman is conceived as personal ( Saguna Brahman , with qualities), impersonal ( Nirguna Brahman , without qualities) and/or Para Brahman , supreme, depending on the philosophical school .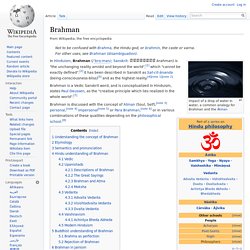 How to Become a Taoist
Edit Edited by James Quirk, Jack Herrick, Stark, Xlucent and 38 others Taoism is an ancient Chinese philosophy that is becoming popular in the West for its emphasis on simplicity, naturalness, and harmony.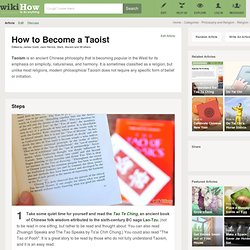 Rick Matz's Guide to Practical Taoism. Sun Tzu The Art of War and Strategy Site
A lot of people seem look to Taoism for a justification for their "doing what they want."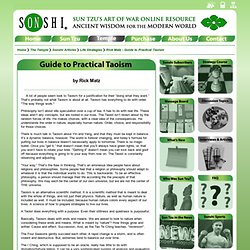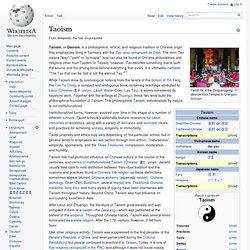 Taoism (modernly: Daoism ) is a philosophical and religious tradition that emphasizes living in harmony with the Tao ( modernly romanized as "Dao" ). The term Tao means "way", "path" or "principle", and can also be found in Chinese philosophies and religions other than Taoism. In Taoism, however, Tao denotes something that is both the source and the driving force behind everything that exists.
The Rambling Taoist
Hindu deities
Within Hinduism a large number of personal gods (Ishvaras) are worshipped as murtis .