Intelligence Eco
ORGANISATIONS DES MAITRES DU MONDELe Groupe de Bilderberg La première réunion du Groupe de Bilderberg, à Oosterbeck en 1954 Contrôles policiers aux abords du château Un agent de "sécurité rapprochée" et la pancarte d'interdiction d'accès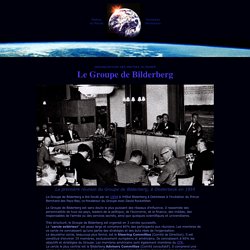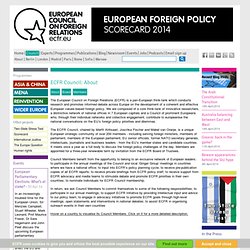 The European Council on Foreign Relations | ECFR's Board and Cou
The European Council on Foreign Relations (ECFR) is a pan-European think-tank which conducts research and promotes informed debate across Europe on the development of a coherent and effective European values-based foreign policy. We are composed of a core think-tank of innovative researchers, a distinctive network of national offices in 7 European capitals and a Council of prominent Europeans who, through their individual networks and collective engagement, contribute to europeanise the national conversations on the EU's foreign policy priorities and dilemmas. The ECFR Council, chaired by Martti Ahtisaari, Joschka Fischer and Mabel van Oranje, is a unique European strategic community of over 200 members - including serving foreign ministers, members of parliament, members of the European parliament, EU senior officials, former NATO secretary generals, intellectuals, journalists and business leaders - from the EU's member states and candidate countries.
UE- Registre des représentants d'intérêts
Featured NewsOpenSecrets Blog Wins SPJ AwardHonored by Society of Professional Journalists for Public Service in Online JournalismRead more › With your generous support, together we can count cash & make change. OpenSecrets.org Adds New Joint Fundraising Committee Section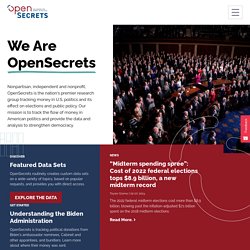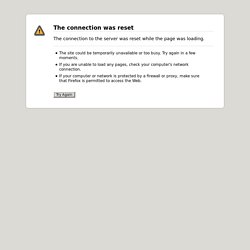 Cryptome welcomes documents for publication that are prohibited by governments worldwide, in particular material on freedom of expression, privacy, cryptology, dual-use technologies, national security, intelligence, and secret governance -- open, secret and classified documents -- but not limited to those. Documents are removed from this site only by order served directly by a US court having jurisdiction. No court order has ever been served; any order served will be published here -- or elsewhere if gagged by order.
La Grâce de l'Histoire La Grâce de l'Histoire est une étude sous forme de récit ambitionnant d'aller aux racines de la grande crise que notre civilisation connaît présentement. Le projet comprend trois tomes, successivement baptisés Troisième Cercle, Deuxième Cercle et Premier cercle. (L'explication de cette classification est sur ce site, le 27 novembre 2013.)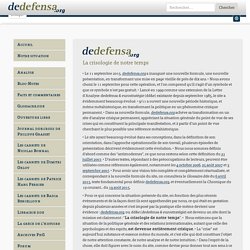 EPEE
This article is a list of think tanks sorted by country. United Nations[edit] United Nations University (UNU) Australia[edit] Azerbaijan[edit]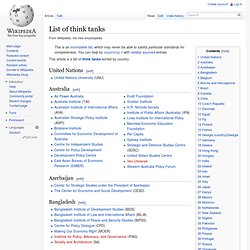 French-American Foundation France
Aspirateur de site
A reputed captain in the Bonanno crime family has been indicted in a multi-million-dollar robbery that occurred 36 years ago. More... Former Virginia Gov.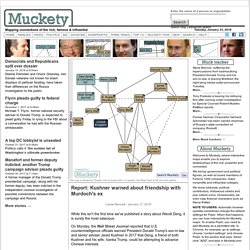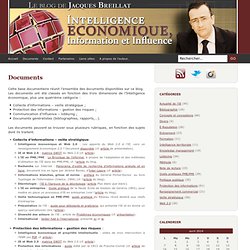 Cette base documentaire réunit l'ensemble des documents disponibles sur ce blog. Les documents ont été classés en fonction des trois dimensions de l'Intelligence économique, plus une quatrième catégorie : Collecte d'informations – veille stratégique ;Protection des informations – gestion des risques ;Communication d'influence – lobbying ;Documents généralistes (bibliographies, rapports,…). Les documents peuvent se trouver sous plusieurs rubriques, en fonction des sujets dont ils traitent.
Documents
Nouveaux articles Propos recueillis par Michel Cabirol et Romaric Godin, la Tribune dimanche 27 novembre 2011, sélectionné par Spyworld Le secrétaire d'Etat allemand à la Défense Stéphane Beemelmans souhaite relancer la coopération dans le domaine de la défense entre la France et l'Allemagne.