Jayla45
Learning | Activities online | William Morris Gallery.
Danger garden. 15 Powerful Things Happy People Do Differently. What are the differences between happy people and unhappy people?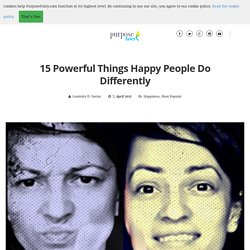 Of course, it should be very obvious: happy people are happy while unhappy people are unhappy, right? Well, that is correct. But, we want to know what happy people do differently, so I have put together a list of things that happy people do differently than unhappy people. 1.
SM Blog Monitor
Reading. Music. Travel. Meditation. Work. Food. Drink. Help. Pearltrees videos. Amusements. Retail Therapy.
---
mindshare2000 Feb 4 2012

Hello! You can help the SUPORT Project (www.suport-project.eu) by sharing your links about Businesses (PMEs) & Universities (HEIs) collaborating for real-world innovation. For more details, and how to JOIN in, go to the following page: bit.ly/masscollab

Please consider joining our team (see it here: and help us provide the best learning experience possible. Thanks!
---